Crunchy Peanut Butter Chocolate Bites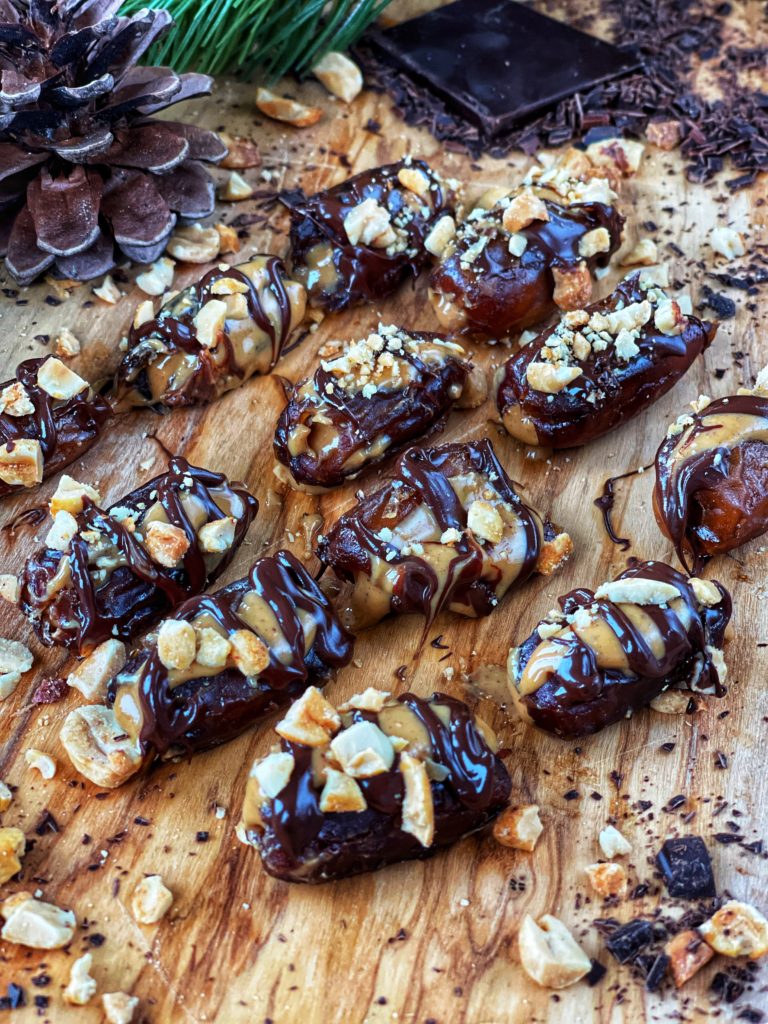 Ingredients:
12-15 pitted medjool dates

¼ cup peanut butter

¼ cup chopped peanuts

¼ cup chocolate chips (dairy free, melted)

Instructions:
Slice each medjool date open.  Fill each date with the desired amount of peanut butter.  Then drizzle with melted chocolate and sprinkle with chopped peanuts.
Servings:
Makes 12-15 Servings
For more of my plant-based recipes check out my cookbook: Plantifully Lean Cook Book