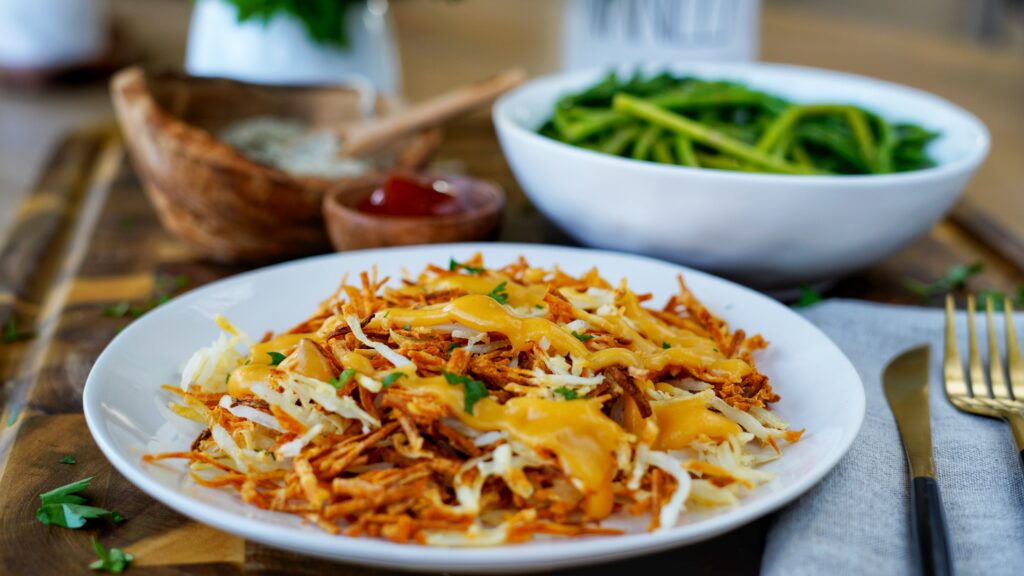 Ingredients:
4 cups frozen hash browns (oil free)

garlic salt to taste

pepper to taste ¼ tsp onion powder

Cheese Sauce (This Recipe)
Instructions:
Season frozen hash browns and place on a baking sheet
and roast at 425° for 30-40 minutes or until crispy.
Once they are done plate them up and top with cheese
sauce. Enjoy with some ketchup or hot sauce and don't
forget to fill the other half of your plate with veggies.
Always eat your veggies first.
Servings:
Makes 1 Serving.
Get this recipe and more of my plant-based recipes in my Plantifully Lean Cook Book