I've died and gone to heaven oats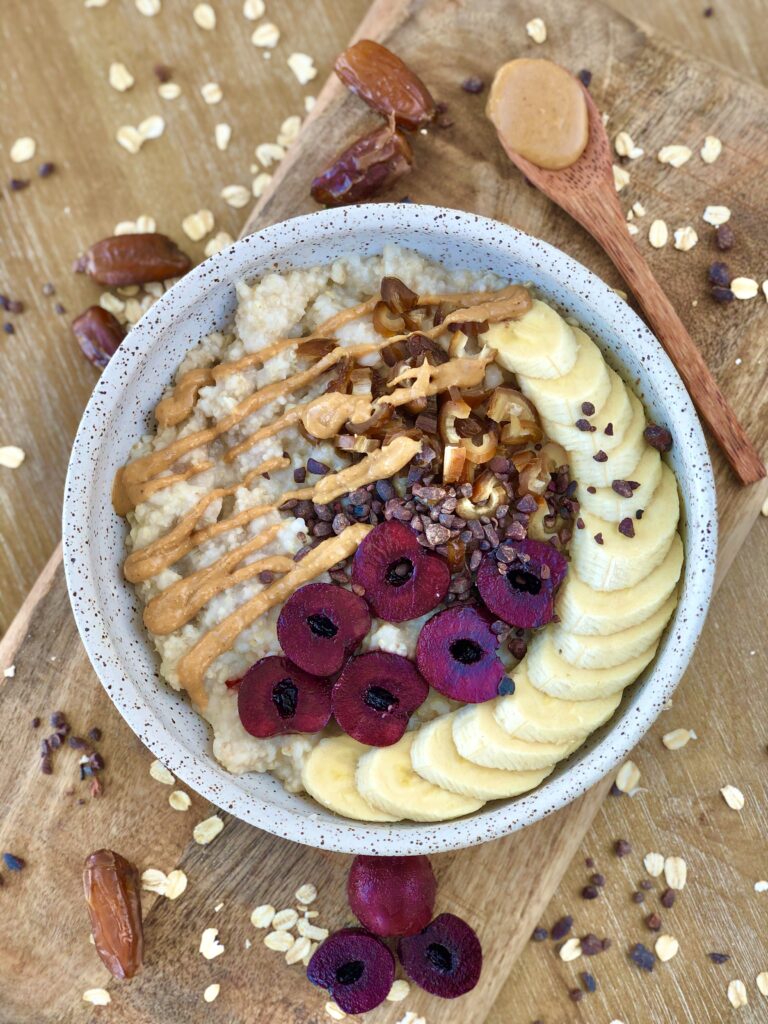 Ingredients:
½ cup oats of your choice (I like quick cooking steel cut oats)

1 ripe banana diced

1 chopped date

2 tbsp low fat powdered peanut butter reconstituted, or regular sugar free/ oil free peanut butter

1 tbsp vegan cacao nibs

½ -1 tsp vanilla extract

½ cup frozen sweet cherries cut into ½  pieces (may also use fresh)
Instructions: 
Add diced banana to the pot along with the oatmeal. Cook the oats according to directions, the banana will sweeten the oatmeal. Once done cooking add vanilla extract and cocoa powder, stir to mix. Add in chopped dates and cocoa nibs, then drizzle with peanut butter. Indulge!
Get this recipe and more of my plant-based recipes in my Simply Wholesome Cookbook