The Yummiest Vegan "Cheese" Sauce Ever!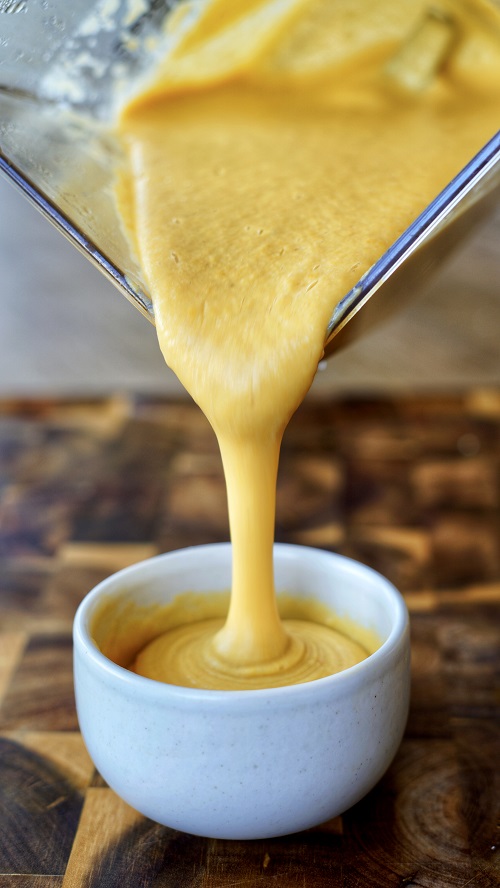 Ingredients:
3 cups peeled diced potato (if you use Yukon gold you don't have to peel them)

½ cup diced carrots

½ cup raw cashews

4 tbsp nutritional yeast

1 tsp onion powder

2 tsp garlic powder

2 tsp salt

1 ¼ tsp lemon juice

2-3 cups hot water
Instructions: 
Boil potatoes and carrots together in a pot until soft, drain off water.  Save the water to add back into the cheese sauce.
Add all ingredients to a high-speed blender, then add 2 cups of the reserved water and blend. Add more of the reserved hot water to thin to desired consistency.
Servings:
Makes about 36 oz
Fat Free Version
Replace the cashews with white beans and cut the amount of water in half, adding more as you blend if you desire a thinner consistency.