Cheesy Scalloped Potatoes (Dairy Free)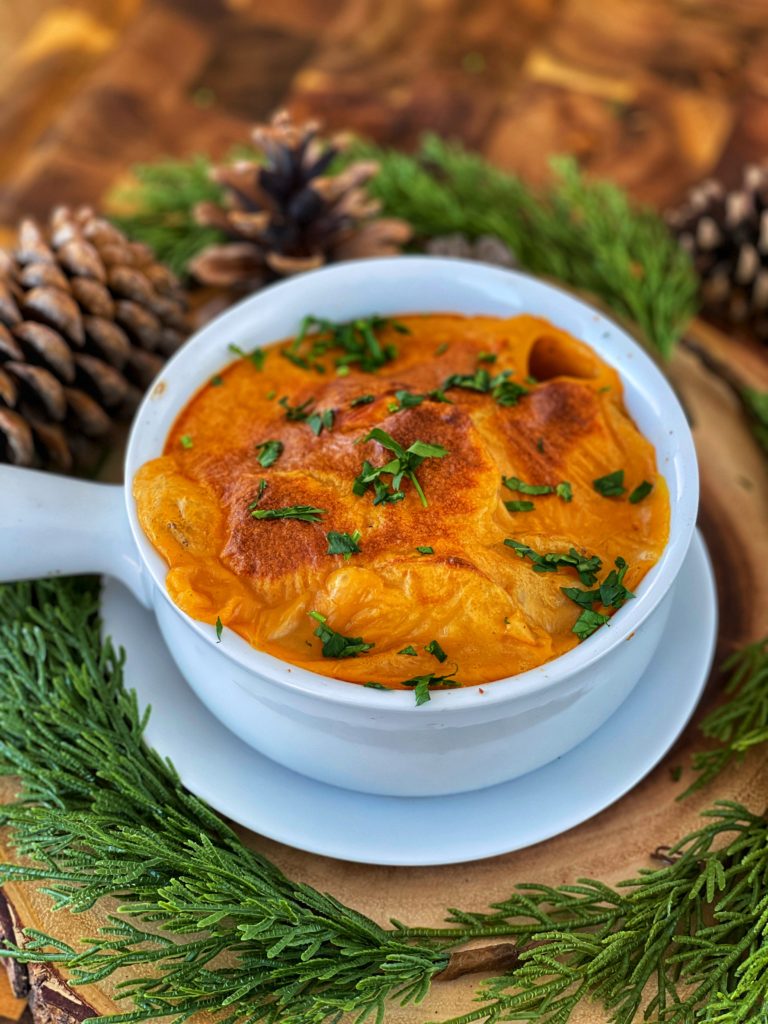 Ingredients:
2-3 medium sized potatoes (baked, boiled, or steamed)

1-1.5 cups cheese sauce 

Garlic powder to taste

salt/pepper to taste
Instructions:
Preheat the oven or air fryer to 425.
Take your cooked potatoes and slice them into ¼ inch thick slices. If you just cooked your potatoes you will want to pop them in the fridge to cool them.  They don't slice well when they are hot.
Place one layer of the slices inside a small  oven safe casserole dish then season with a little garlic powder, salt, and pepper, then pour ¼-½  cup cheese sauce over this first layer.  Then repeat the layers until you run out of slices and top with cheese sauce.
Place in the oven or in the airfryer at 425 and bake for 15-20 minutes or until the top is starting to brown.
Once done, allow to cool slightly and garnish with parsley.
Servings:
Makes 1-2 servings.