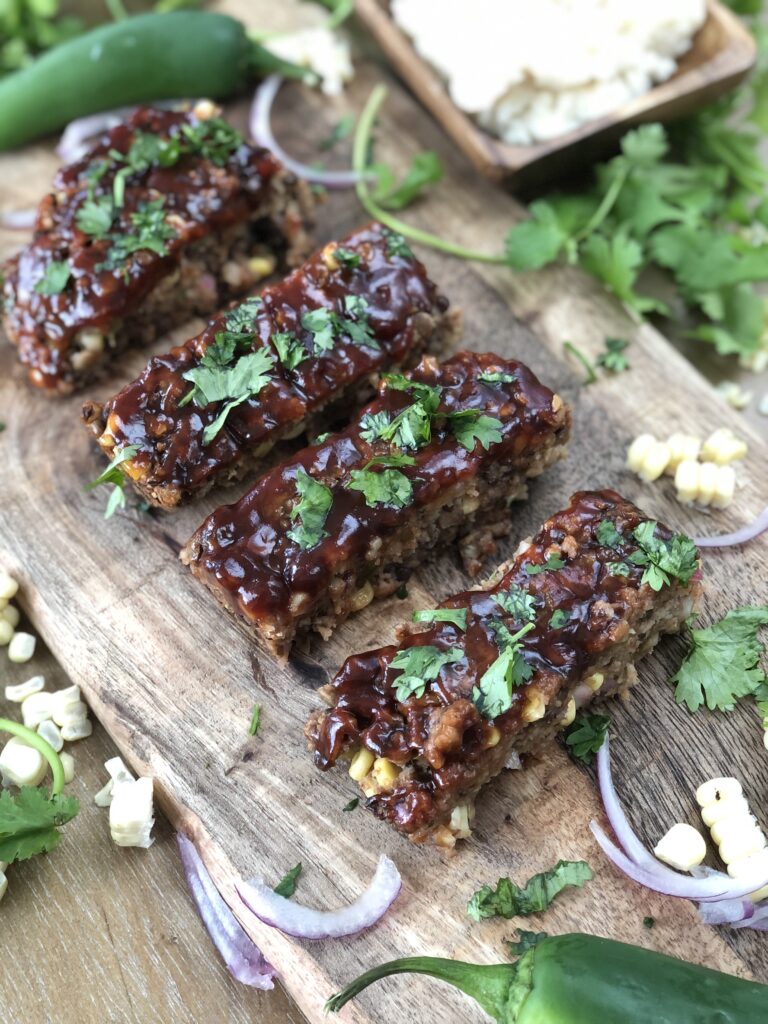 Prep Time: 15 minutes
Cook Time: 40 minutes
Total time: 55 minutes
Ingredients:
2 cans brown lentils (drained and rinsed)
2 cans black lentils (drained and rinsed, or use all brown lentils)
2 cups bread crumbs (regular or gluten free)
1 cup corn
1 cup diced onion
1 cup chopped cilantro
½ cup chopped jalapeno without the seeds unless you like it spicy
2 tbsp ground flaxseed
1 cup sweet BBQ sauce
Instructions:
Preheat the oven to 350. Mix all ingredients together in a bowl and place into a 9 x 13 baking dish.  Bake for 40 minutes. You can top with extra BBQ sauce and bake for the remaining 5 minutes. This pairs well with mashed potatoes.
Servings: 9-12