Simple Thai Cucumber Salad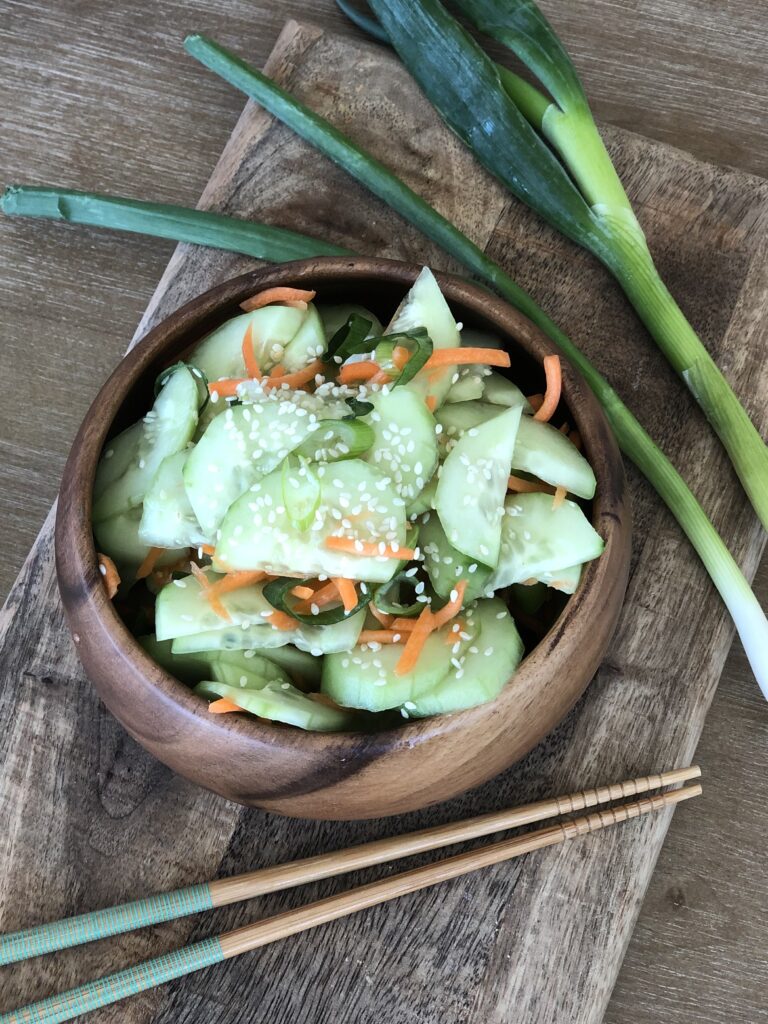 Ingredients:
2 cucumbers halved and

sliced

½ cup shredded carrot

1 large green onion thinly

sliced

4 tbsp rice vinegar

1 tbsp water

1 tbsp maple syrup

sesame seeds for garnish

Instructions:
Combine dressing ingredients in a bowl then add the cucumber, carrots and green onion. Mix and let it sit in the refrigerator for 10-15 minutes to allow the flavors to meld. Garnish with sesame seeds just before serving. Goes great alongside spring rolls and Chinese egg rolls.
Servings:
Makes 2-3 servings.
Get this recipe and more of my plant-based recipes in my Plantifully Wholesome Cookbook