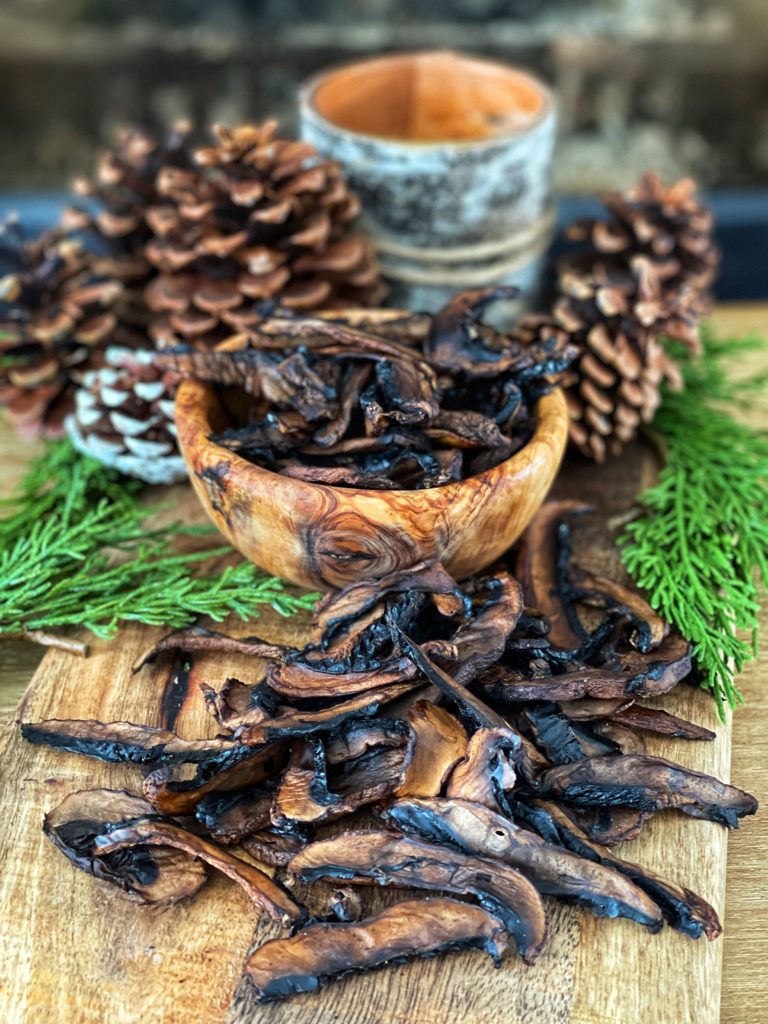 Ingredients:
4 large portobello mushroom cap thinly sliced

¼ cup low sodium soy sauce

¼ cup seasoned rice vinegar

¼ cup water

3 tsp maple syrup

¼ tsp liquid smoke

¼ tsp garlic powder

¼ tsp onion powder
Instructions:
Thinly slice the mushrooms and place in a container or bag.  Mix the rest of the ingredients for the marinade and poor over the mushrooms.  Marinate the mushrooms overnight. 
The next morning, Preheat the oven to 200. Drain the mushrooms and spread out on a parchment lined baking sheet and place in the oven. Allow them to dehydrate for 3.5 hours or until they have a jerky like texture. The thicker you slice them, the longer it will take for them to dehydrate.  Allow to cool and store in a container in the fridge for up to a week.
Servings:
Makes 2-3 servings.