Rosemary Garlic Roasted Potatoes W/ Balsamic Glazed Brussel Sprouts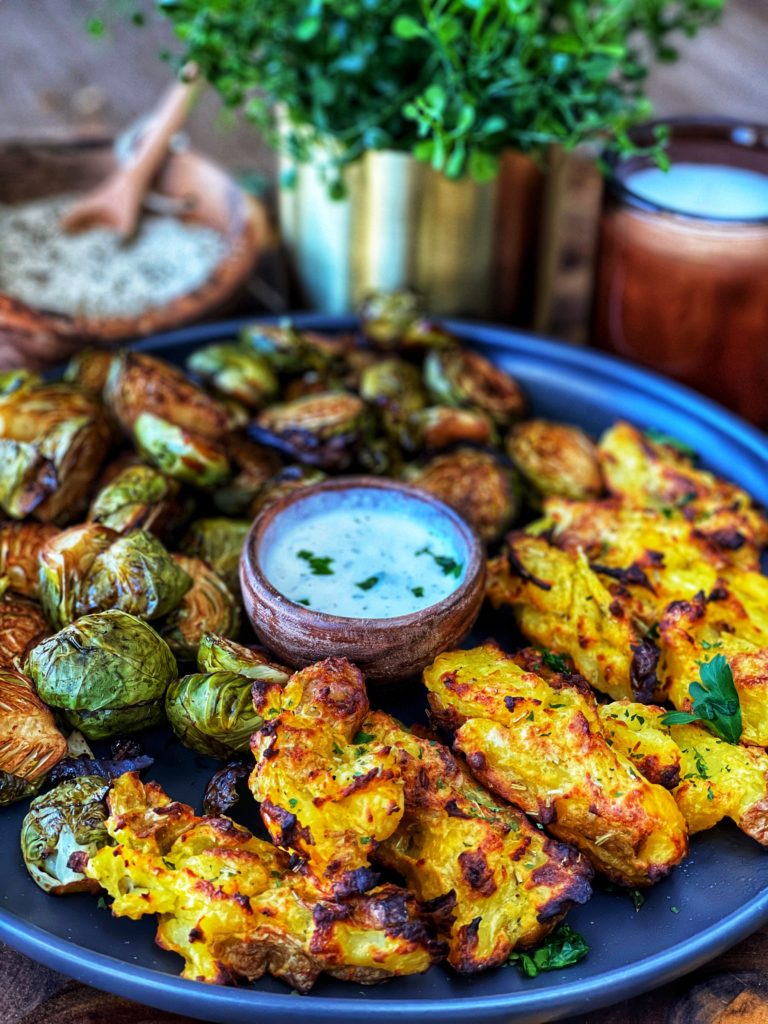 Ingredients:
2-3 Steamed or baked potatoes cooled and cut into wedges

½ tsp garlic salt

½ tsp crushed dried rosemary

1 tbsp nutritional yeast

12-16 oz brussel sprouts halved

Tangerine Balsamic Vinegar (I used this one. Use code PLANTIFULKIKI for 10% off!)

Garlic salt to taste
Instructions:
Heat oven or air fryer to 425.  Place potato wedges into a container with a lid and add the garlic salt, rosemary, and nutritional yeast.  Place the lid on the container and shake vigorously to roughen up and season the potatoes. Place on a nonstick baking sheet or on your air fryer.  Toss brussel sprouts with balsamic vinegar and garlic salt and add them to the baking sheet or air fryer and bake or air fry for 25-35 minutes or until crispy. 
Another sauce that goes fantastically well with these potatoes is my ranch dressing!
Servings:
Makes 1 serving.