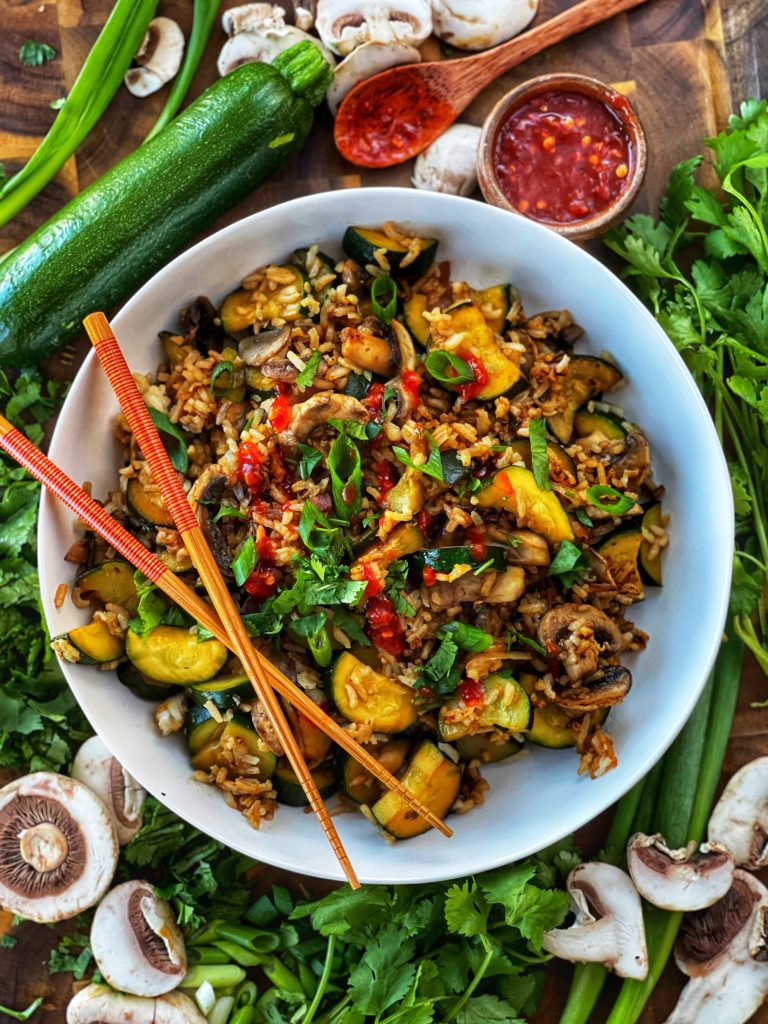 Ingredients:
2 medium zucchinis halved and sliced

8 oz sliced mushrooms 

¼ cup chopped onion

1 tbsp minced garlic

1 tsp minced ginger or ginger paste

3 tbsp low sodium soy sauce or coconut aminos

1-2 cups cooked rice (use as much or as little as you want)

Cilantro chopped for garnish

Green onion chopped for garnish

Chili paste like sambal olek (find in the asian aisle of any grocery store)
Instructions:
Heat a non stick pan over medium high heat. Add the zucchini, mushrooms, onions, and soy sauce and saute about 5 minutes.  Then add the garlic and ginger and saute another 3-5 minutes or until the vegetables begin to brown.  Once the vegetables begin to brown add the rice and stir, allow the rice to saute for another 3 minutes.  Remove from heat and garnish with cilantro, green onion and chili paste.  You may also add more soy sauce if needed.
Servings:
Makes 1-2 Servings.