Double Chocolate Mug Cake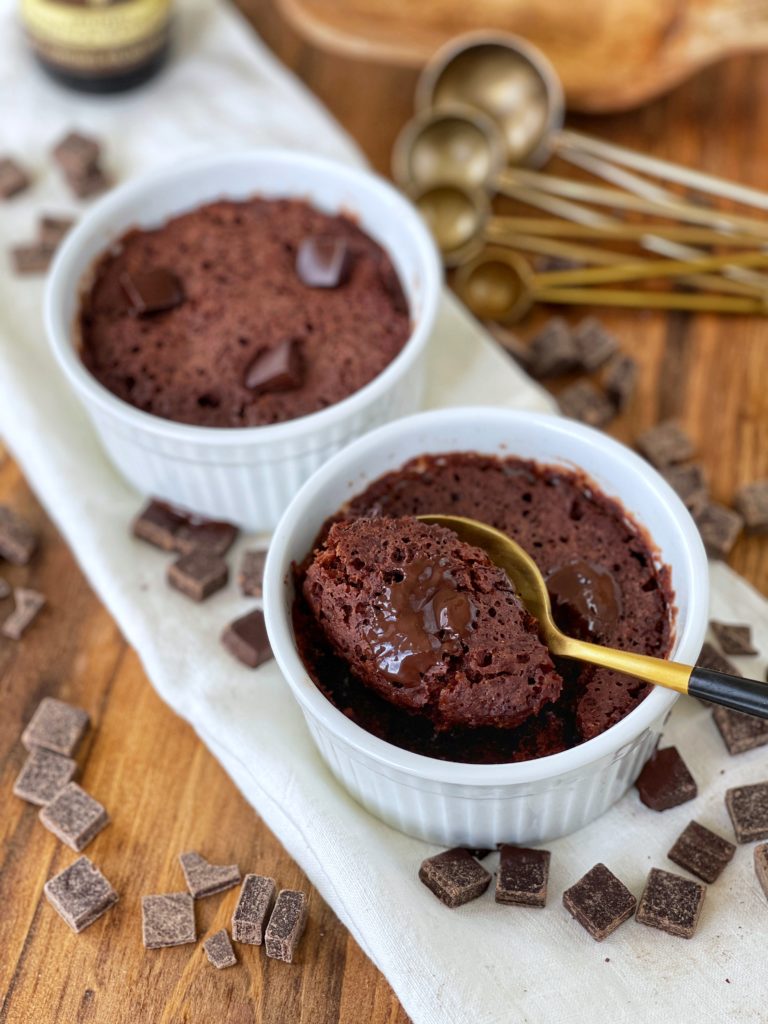 Ingredients:
2 tbsp wheat flour or gluten free flour

1 tbsp unrefined cane sugar

2 tbsp chocolate chips

1 tbsp cocoa powder

¼ tsp baking powder

⅛ tsp salt

¼-½ tsp vanilla extract

1 tbsp apple sauce

2 tbsp plant milk (almond, soy, oat, etc..)

Powdered sugar (optional) for garnish
Instructions:
In an 8oz ramekin or small mug add all the dry ingredients and mix thoroughly. Then add the apple sauce, plant milk, and vanilla and mix well. Place in the microwave for 50 seconds for a more firm cake or 40 seconds if you like it gooey.
Servings:
Makes 1 Serving.