Sweet Almond Cherry Granola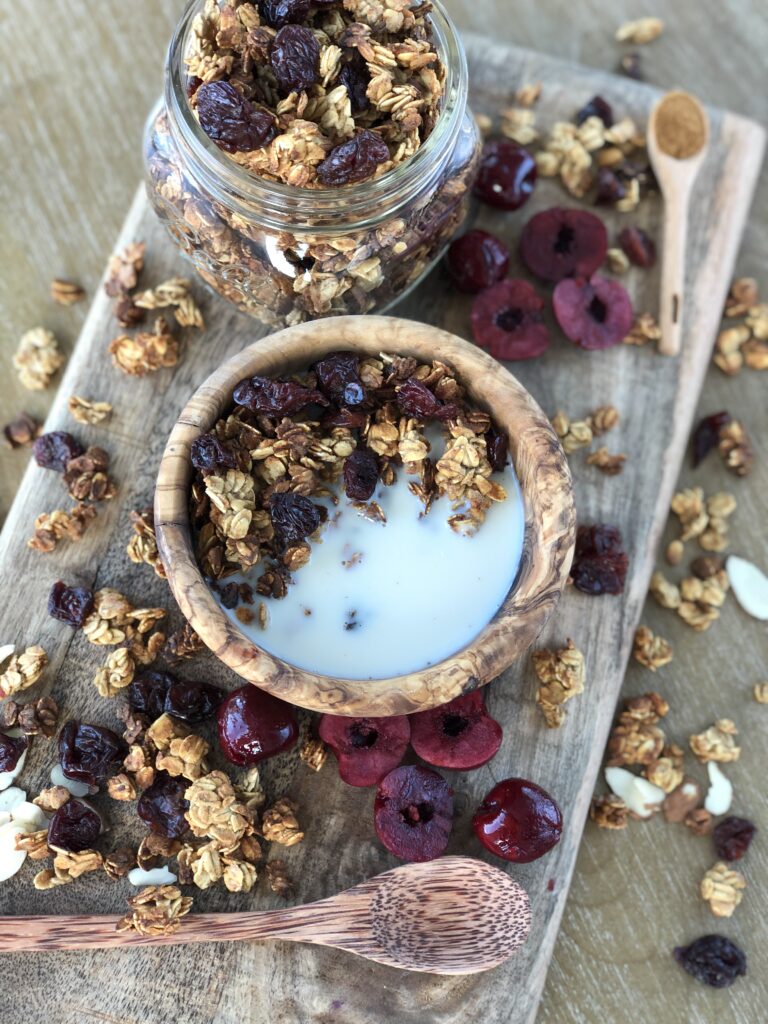 Ingredients:
3 cups of rolled oats

½ -1 cup dates depending

on how sweet you like it

2 tsp vanilla extract

2 tsp almond extract

½ tsp cinnamon

3/4 cup dried cherries

½ cup slivered almonds

(optional)

1 cup of water
Instructions:
In a food processor blend the dates, vanilla, cinnamon and water until a paste forms. In a bowl add your oats and date paste, mix to coat. Place the oats on a nonstick baking sheet and spread out as evenly as possible. Bake at 400° for 15 minutes, take out to mix and spread back out. Place back in the oven for another 15 minutes. Watch the oats closely so they don't burn but you want them to toast and start to brown. Take the oats out of the oven and allow to cool. Once cooled, mix in dried cherries and slivered almonds, if using. Keep in glass mason jars to keep fresh.
Servings:
Makes 4 servings.
Get this recipe and more of my plant-based recipes in my Plantifully Wholesome Cookbook