Vegan Easy No Knead Everything Bagel Bread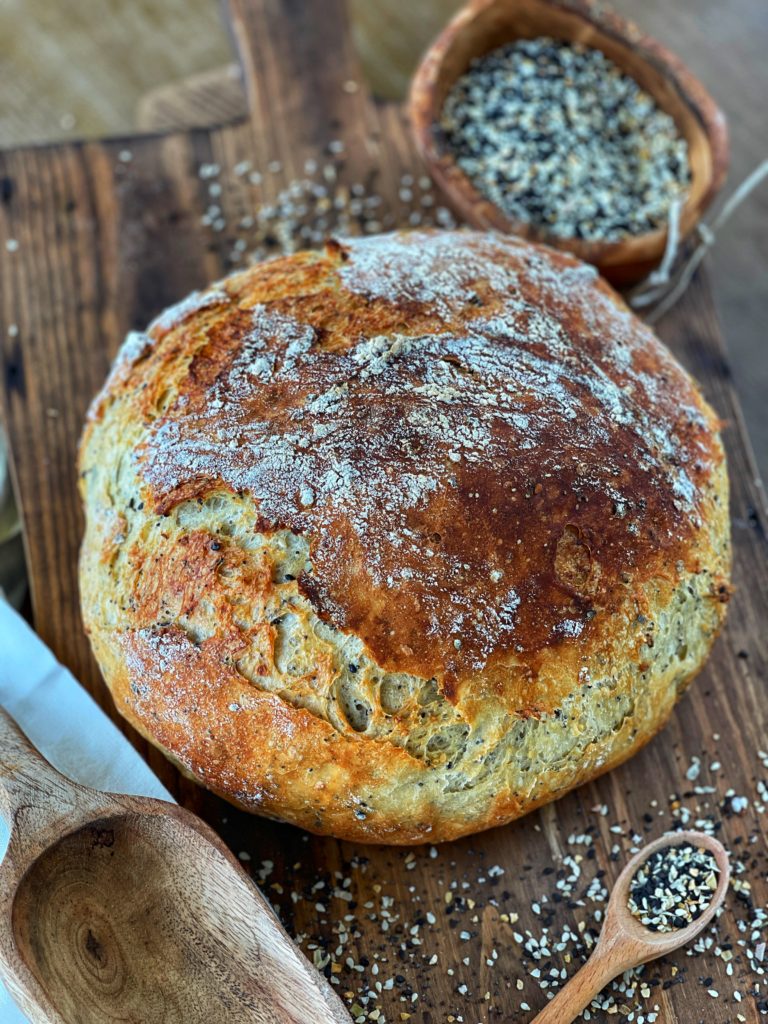 Ingredients:
4 cups all purpose flour

2 ½ tsp active dry yeast

1 tsp salt

4 tbsp everything bagel seasoning

1 tsp garlic powder

1 tsp onion powder

1 ¼ tsp sugar or maple syrup

2 ½ cups very warm water

*You will need a 6-7 qt cast iron Dutch Oven...I use this one 
Instructions:
In a bowl add all the dry ingredients and mix well, then slowly add the warm water and stir until well mixed.  The dough should be very wet and sticky.  Cover with a towel and let sit in a warm place for 2.5 hrs.
After the dough has risen, scoop it out onto a well floured surface, the dough will be very sticky and that's what you want.  Sprinkle the dough with ample flour and flour your hands then fold the dough from the bottom over the top until it holds its shape, it should only take 3-4 folds.  
Then in a clean bowl place a piece of parchment paper and gently lay your dough ball down into the bowl, over the parchment paper. Cover and let sit for another 30 minutes.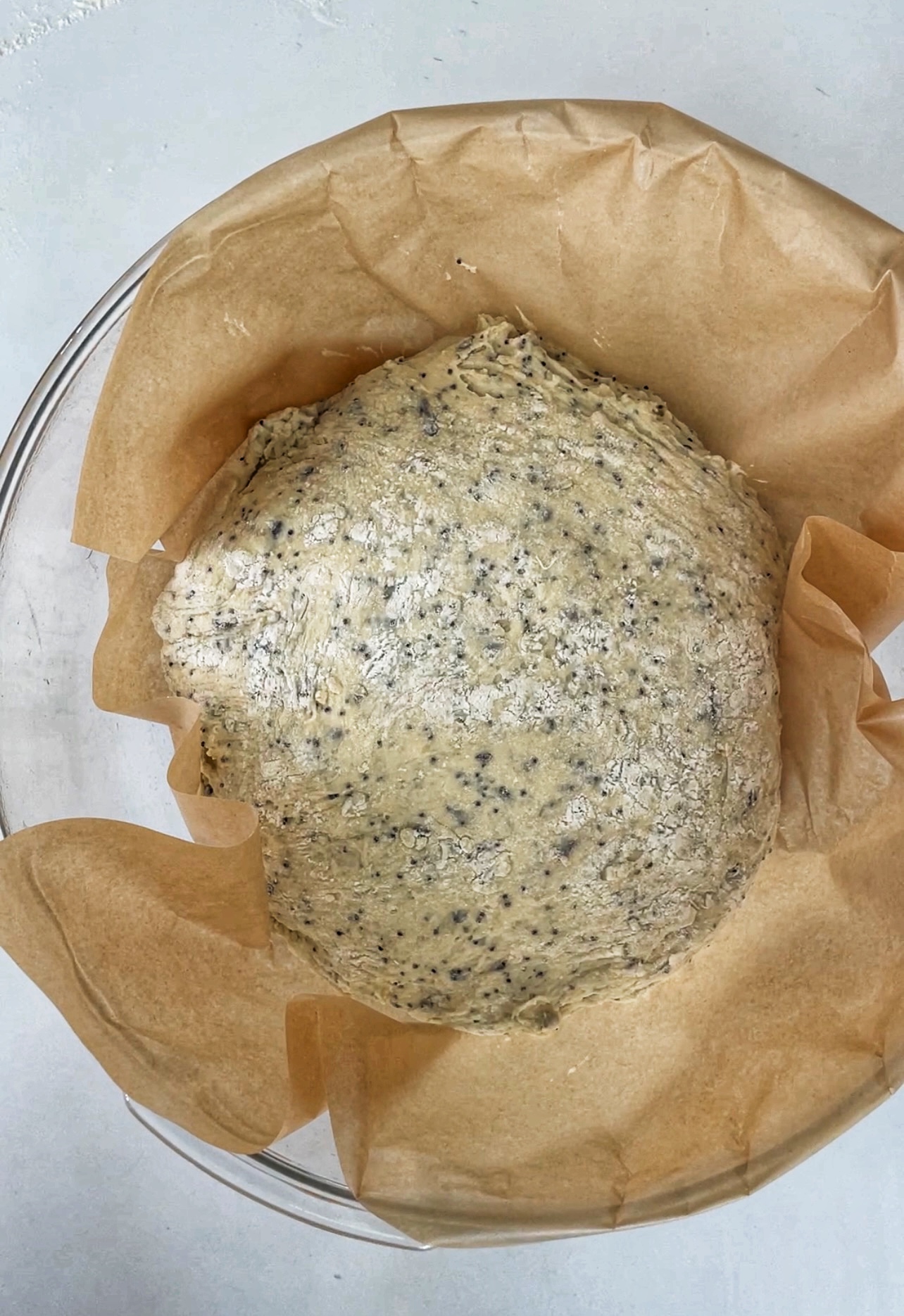 While the dough sits, place dutch oven with the lid into the oven and preheat at 450 for 30 minutes. When the thirty minutes are up, carefully take the dutch oven out and remove the lid.  Then carefully grab the parchment paper with the dough and place the dough along with the parchment paper into the dutch oven and place the lid on it and put back into the oven.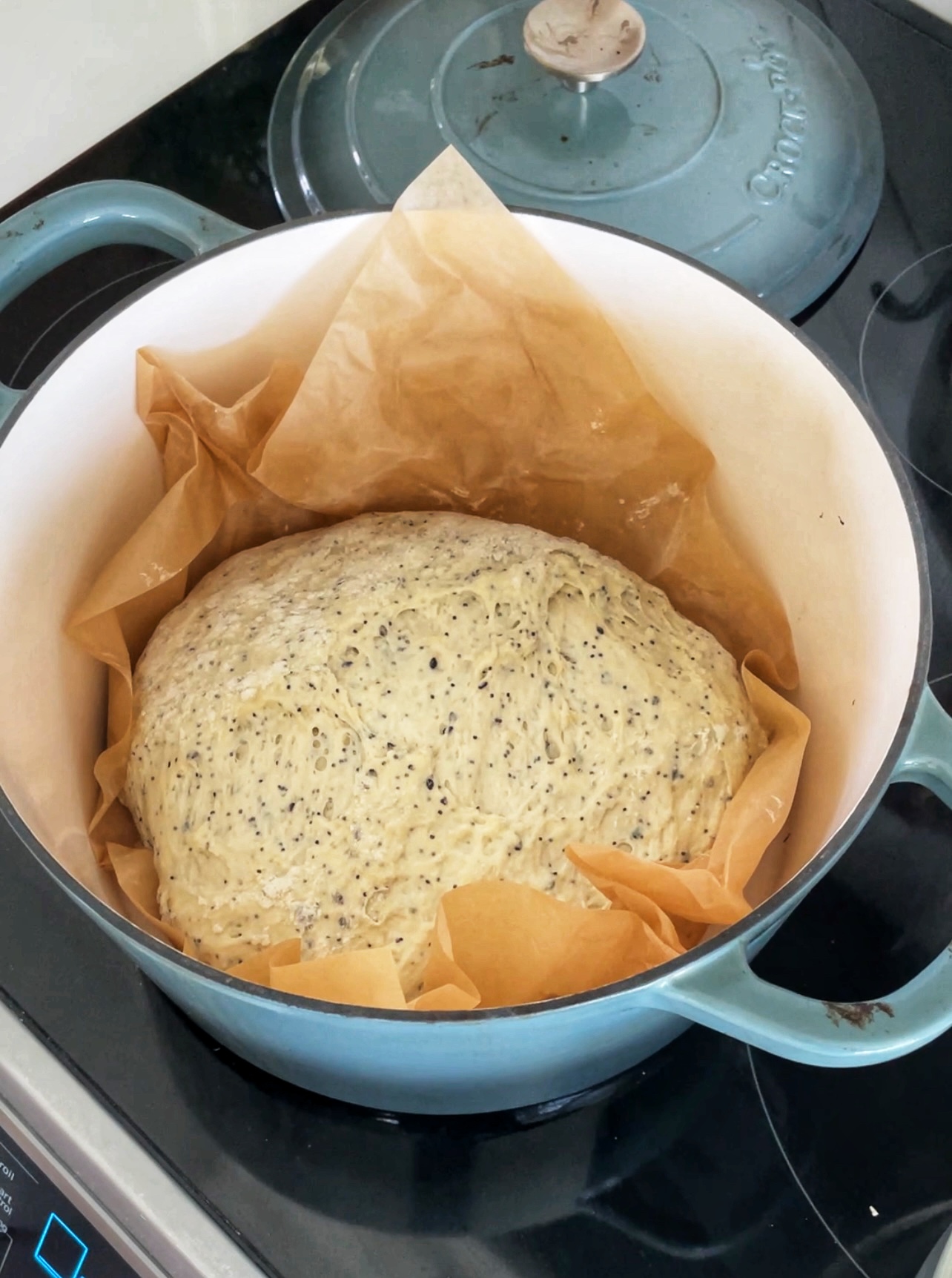 Bake for 30 minutes, then carefully remove the lid with an oven mit, and let the bread bake for another 10-15 minutes.
Once done, carefully remove the bread from the dutch oven and allow to cool slightly before cutting.
Servings:
Makes 6-8 servings.