Vegan Thousand Island Dressing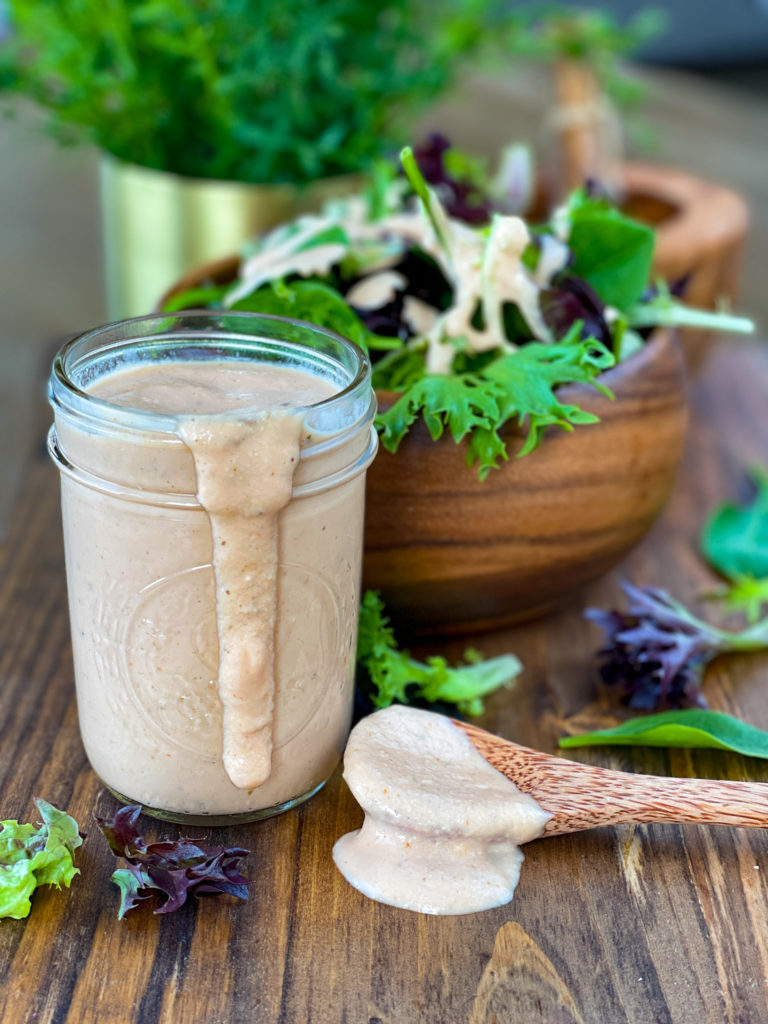 Ingredients:
½ cup raw cashews 

1 cup plain unsweetened soy milk

2 tbsp white vinegar

5 tbsp ketchup

3 tbsp sweet relish

¾  tsp salt 

½ tsp garlic powder

¼ tsp onion powder
Instructions:
Place all ingredients in a small blender attachment. Blend until smooth and creamy, transfer to a small glass container with a lid.  Keeps in the refrigerator for 3-5 days.
*You can make this nut free by using hemp seeds instead or white beans.  If using white beans then reduce the liquid in half.
Servings:
Makes 8 servings.