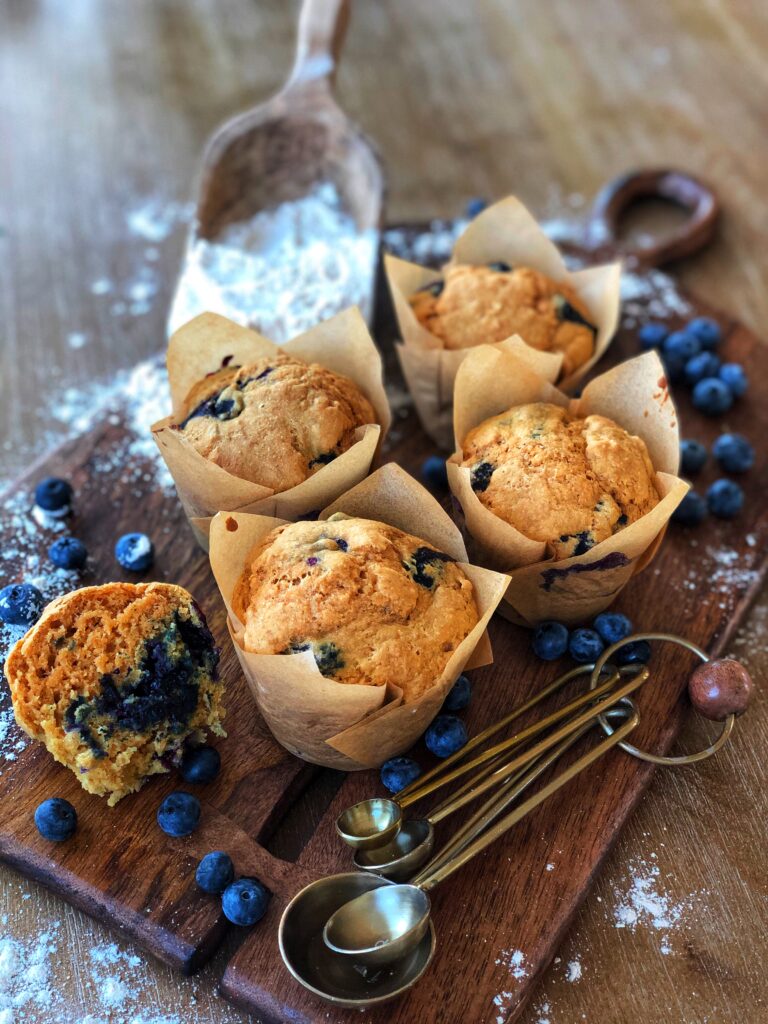 Ingredients:
1½ cups whole wheat flour

1 tbsp vegan powdered egg replacer or 1 tbsp ground flaxseed

1 tsp baking powder

1 tsp vanilla extract

¼ tsp baking soda

¼ cup sugar

¼ cup apple sauce

1 cup water

1 cup blueberries fresh or frozen
Instructions:
Preheat the oven to 375°. In a bowl mix dry ingredients first then add the wet ingredients and gently mix. Do not over mix. Add the 1 cup of blueberries and gently mix. Pour batter into a lined muffin pan and bake for 15-20 minutes or until a knife inserted in the middle comes out clean. Remember to fill half your plate with veggies and always eat your veggies first.
Servings:
Makes 8-10 Servings.
Get this recipe and more of my plant-based recipes in my Plantifully Lean Cook Book