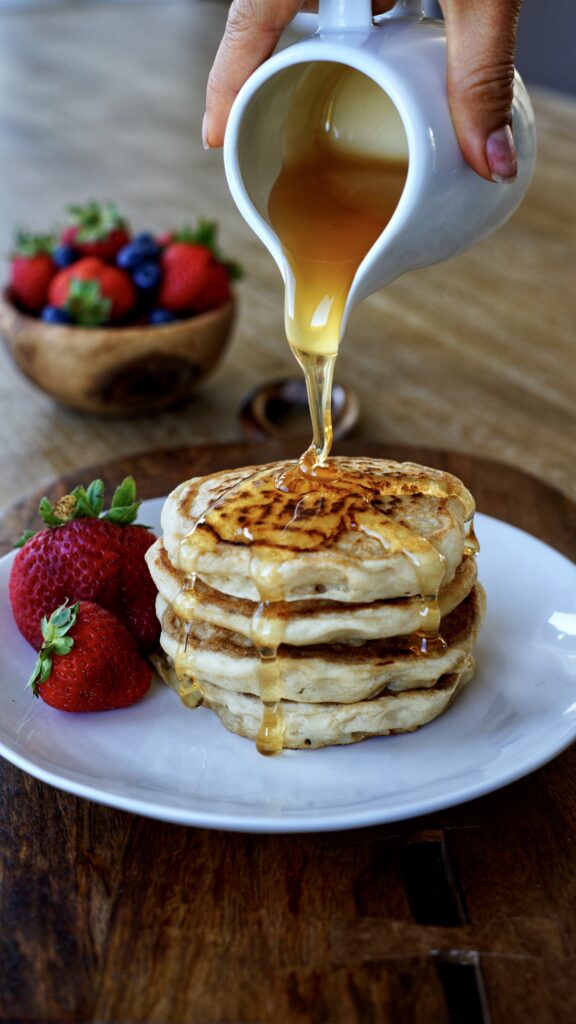 Ingredients:
2½ cups whole wheat flour

4 tbsp coconut sugar (or any other type of sugar)

4 tsp baking powder

1 tsp salt

2 tsp vanilla extract

½ cup applesauce

2½ cups of water
Instructions:
Mix dry ingredients in a bowl first, then add wet ingredients and mix to stir. Don't over mix. Heat a non stick pan to medium high heat. If your pan sticks you may need to lightly spray it before cooking pancakes on it. Pour batter onto pan and let cook for 2-3 minutes or until starting to brown then flip and cook an additional minute or two. Remember to fill half your plate with veggies and always eat your veggies first.
Servings:
Makes 12-15 Pancakes.
Get this recipe and more of my plant-based recipes in my Plantifully Lean Cook Book