Chili Lime Roasted Sweet Potato Tacos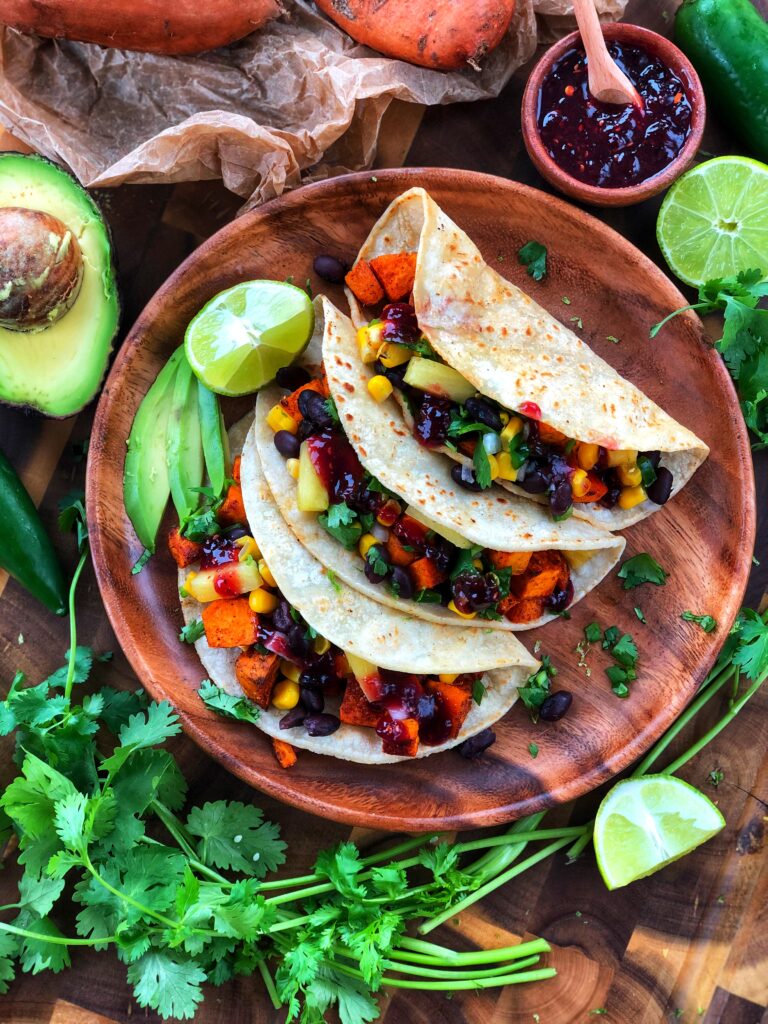 Ingredients:
 3 corn tortillas

1 medium sweet potato 

chili powder 

onion powder 

smoked paprika 

garlic salt 

lime juice

¼ cup pineapple tidbits (canned)

½ cup Black Bean Salsa (This Recipe)
2 tbsp Raspberry Sauce (This Recipe)

¼ avocado (optional)
Instructions:
Preheat the oven to 425°. Dice sweet potato and place on a parchment lined baking sheet. Squeeze a little lime juice over the potatoes and season with chili powder, onion powder, smoked paprika, and garlic salt. Toss to coat and roast for 30-40 minutes or until tender and beginning to brown. Once they are done, serve with Black Bean Salsa, avocado, pineapple, Raspberry Sauce, and warm corn tortillas. Remember to fill half your plate with veggies and always eat your veggies first.
Servings:
Makes 1 Serving.
Get this recipe and more of my plant-based recipes in my Plantifully Lean Cook Book