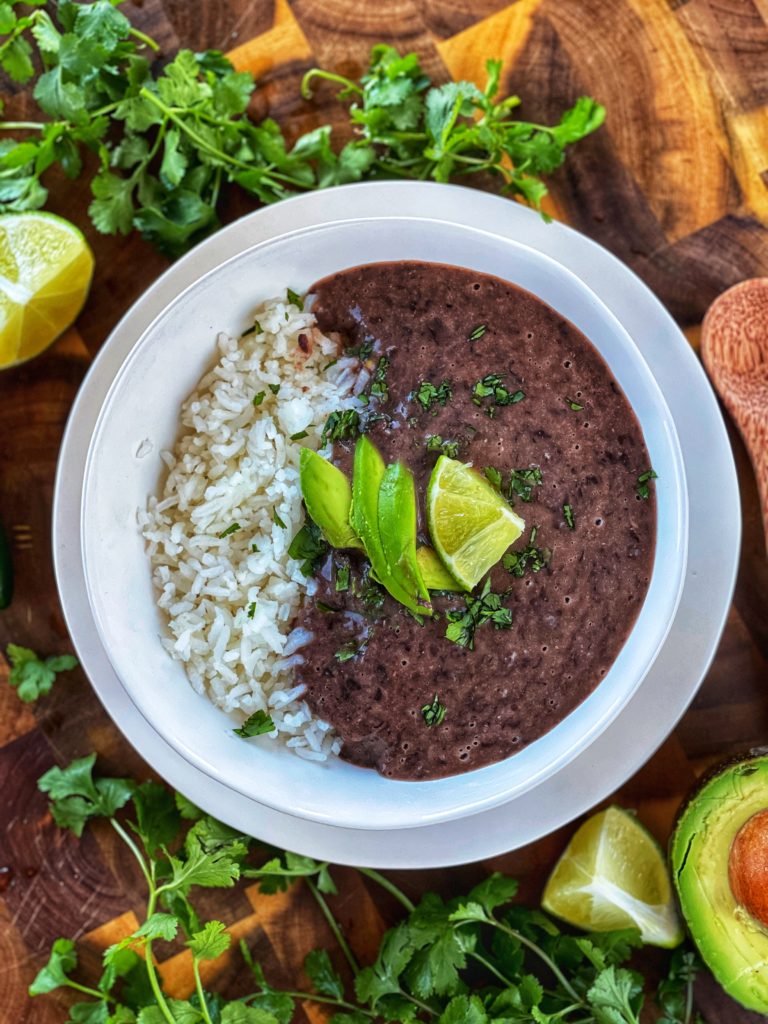 Ingredients:
4 cups dried beans, soaked overnight

10 cups of water

1- 7oz can pickled jalapenos

1 tbsp garlic powder

1 tbsp onion powder

4 tsp of salt or to taste
Instructions:
After you have soaked your beans overnight, drain and rinse them thoroughly.  Add them to a crockpot with 10 cups of water, onion powder, garlic powder, and the can of pickled jalapenos with the juice and all. Put the lid on and cook on high for 10-11 hours or until the beans are very soft. 
Once done carefully transfer the beans to a blender, you will have to do this in 2 batches. Then add 1 cup of the bean liquid from the crock pot at a time, and blend. Keep adding liquid until you get the creamy consistency and thickness you desire.  Then salt to taste. 
I like to serve this with lime, cilantro, pickled onions, and a little avocado.  It goes great over rice!
*This makes a lot and freezes great! 
Servings:
Makes 14-16 servings.
Check out my youtube channel for this recipe and more: Maximum Weightloss Meals