Smashed Potatoes With Shallot Sage Gravy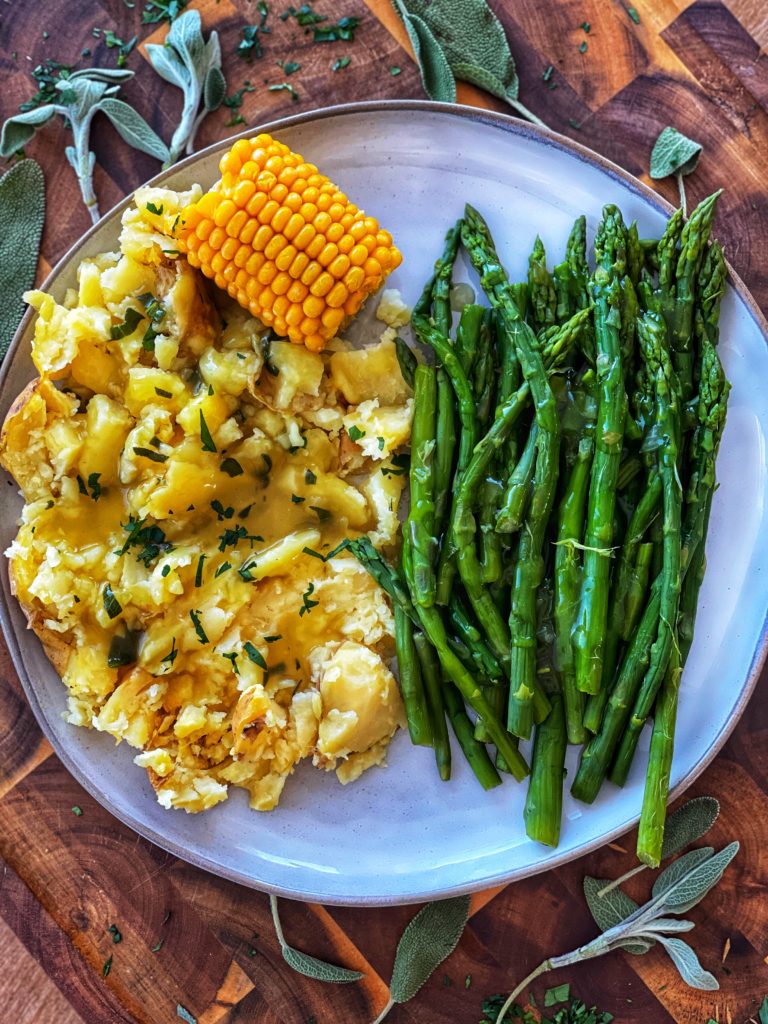 Ingredients:
2-3 cooked potatoes

Gravy:

1 shallot minced

2-3 tbsp minced fresh sage

2-3 tsp Vegan Chicken or Vegetable bouillon ( I like This One)

Pepper to taste

2 cups water

¼ cup cold water

3 tbsp cornstarch
Instructions:
Steam, bake or reheat your cooked potatoes and smash them up on your plate.  To make the gravy heat a saucepan over medium high heat and add the minced shallots and sage with a splash of water and cook down until the shallots are soft.  Then add the 2 cups of water and the vegan bouillion, tasting it and adjusting to your taste. Bring broth to a boil , while you wait for broth to boil, in a cup mix the ¼ cup water and 3 tbsp cornstarch and add that to the boiling broth. Stir the gravy and allow it to simmer for one minute.  Spoon over potatoes and any vegetables and enjoy!!
Servings:
Makes 1-2 servings.
Check out my youtube channel for this recipe and more: Maximum Weightloss Meals