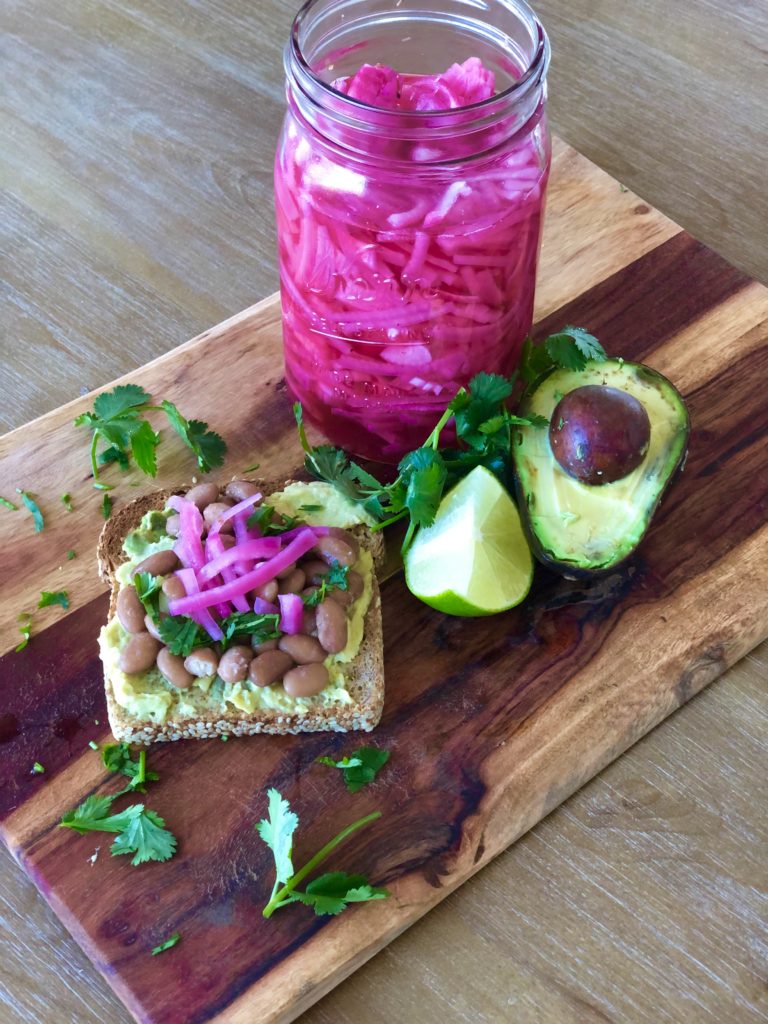 Ingredients:
1 red onion sliced

1 cup water

1 cup white vinegar

Pinch of salt

Pinch of oregano
Instructions:
Slice onions and place in a 32 oz mason jar. In a small saucepan add the water, vinegar, salt, and oregano and bring to a boil.  Once the mixture is boiling then add to the jar of onions and allow to cool.  Once cooled they are ready to use and store in the refrigerator for up to 2 weeks and continue to develop excellent flavor.
Servings:
Makes 8-10 servings.
Check out my Youtube video on these Pickled Onions to see how I do it!