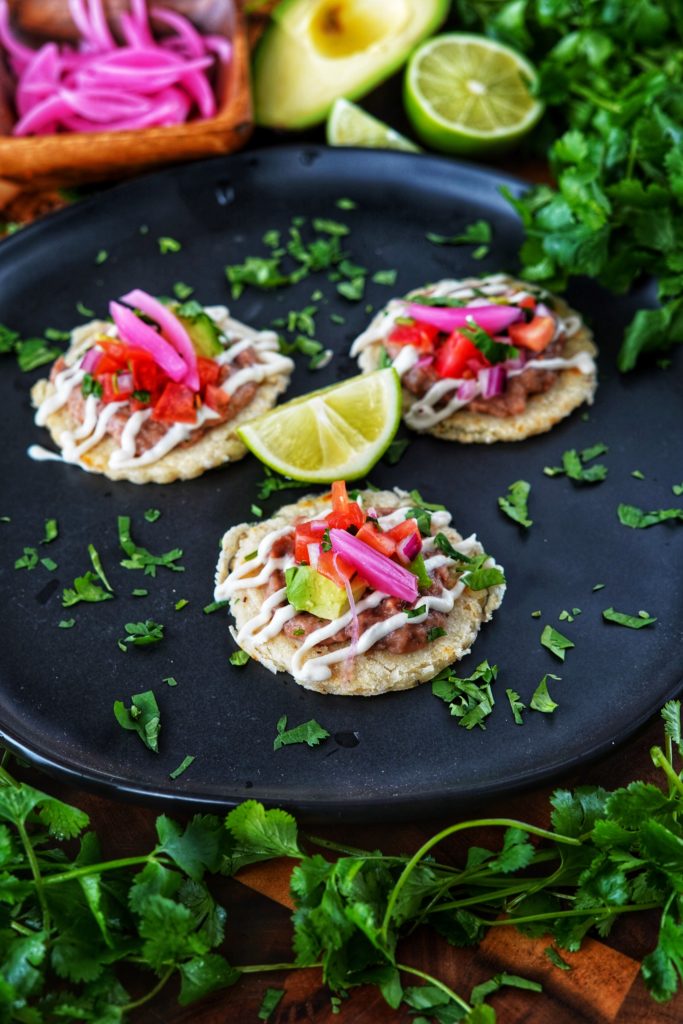 Ingredients:
½ cup corn masa 

¼ cup water plus 1 tbsp or more if still too dry

½ cup fat free refried beans or homemade

Pico de gallo or any salsa you like

¼ of a small avocado sliced
Instructions:
In a small bowl mix the corn masa and water and make a dough.  Form 3 equal sized balls and flatten between two pieces of parchment paper.  You want them to look like thick tortillas. 
Heat a nonstick griddle and place masa cakes on a griddle and let them cook for about 3 minutes on one side, you may need to lightly spray your pan if it likes to stick.  Once they begin to brown flip them over for another 1-2 minutes ( dont allow them to dry out). 
Serve with refried beans that are topped with salsa, avocado, lime, and pickled onions. Remember to fill half your plate with veggies and always eat your veggies first. Makes 1 serving
Servings:
Makes 1 serving.