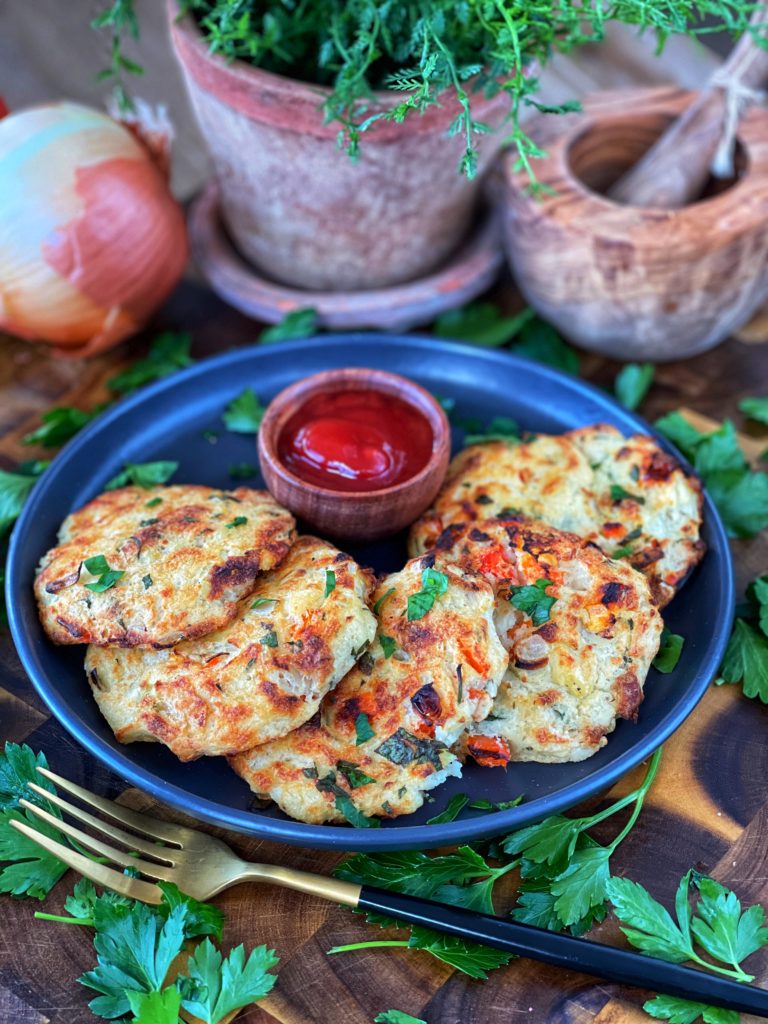 Ingredients:
1 cup leftover garlic mashed potatoes 

¼ cup minced onion

¼ cup minced red bell pepper

¼ cup chopped fresh parsley 

Garlic salt to taste

Pepper to taste
Instructions:
Mix all the ingredients in a bowl until well incorporated.  Wet your hands so the potato mixture does not stick to them. Start forming patties the size of your palm.  Place them on a parchment lined baking sheet or in your air fryer ( I line my air fryer basket with parchment paper so they don't stick). And roast on 425 for 15-20 minutes or until crisp on the outside.  I enjoy these with ketchup and hot sauce!
Servings:
Makes 1-2 servings.