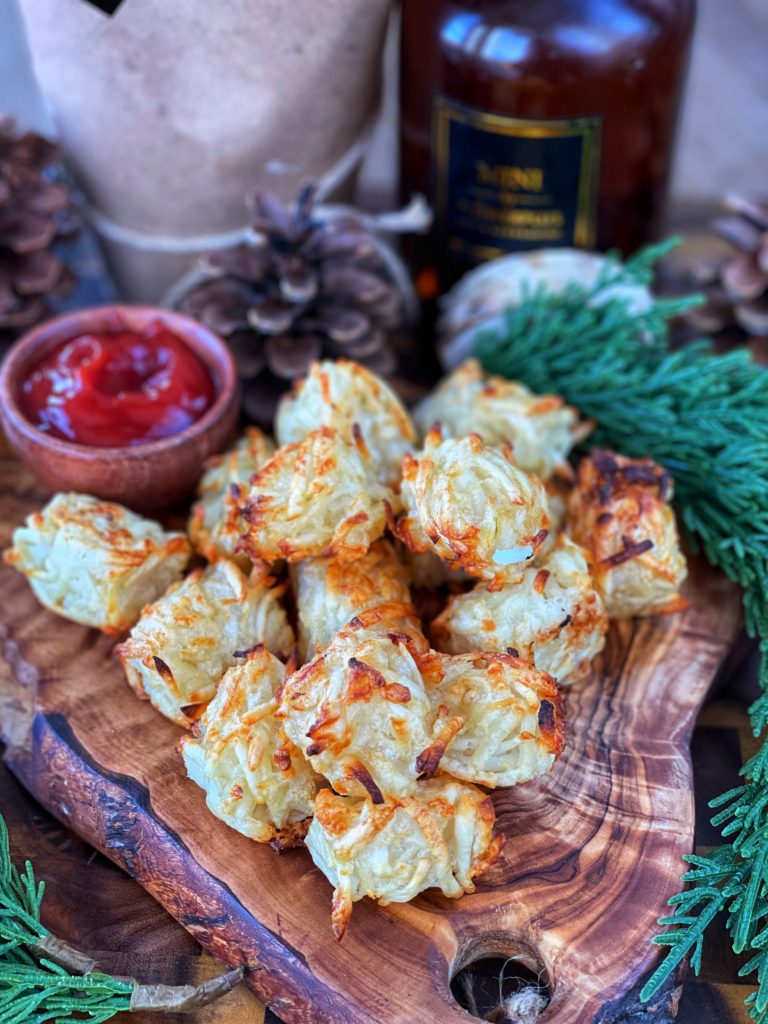 Ingredients:
1- 24 oz bag oil free hash browns

4 tbsp tapioca flour 

1 tsp garlic powder

½ tsp onion powder

Garlic Salt to taste
Instructions:
Preheat the oven to 425 (or you use an air fryer, which I prefer). In a bowl combine the hashbrowns, they can be frozen or thawed, and add the tapioca flour and onion and garlic powder.  Leave the garlic salt for seasoning when they are done. 
Mix the hash browns and seasonings really well, then place in a steaming basket and steam for 3-5 minutes.  Take the steamed hash browns and place them back in the bowl and allow them to cool for a few minutes until you can handle them.
Once they are cool enough to handle, wet your hands so they dont stick to you and begin to form the tater tots. Place on a parchment lined baking sheet or in your air fryer and cook for 15-20 minutes or until crispy. 
Once they are done, season to taste with garlic salt and enjoy with ketchup!!
Servings:
Makes 3 servings.