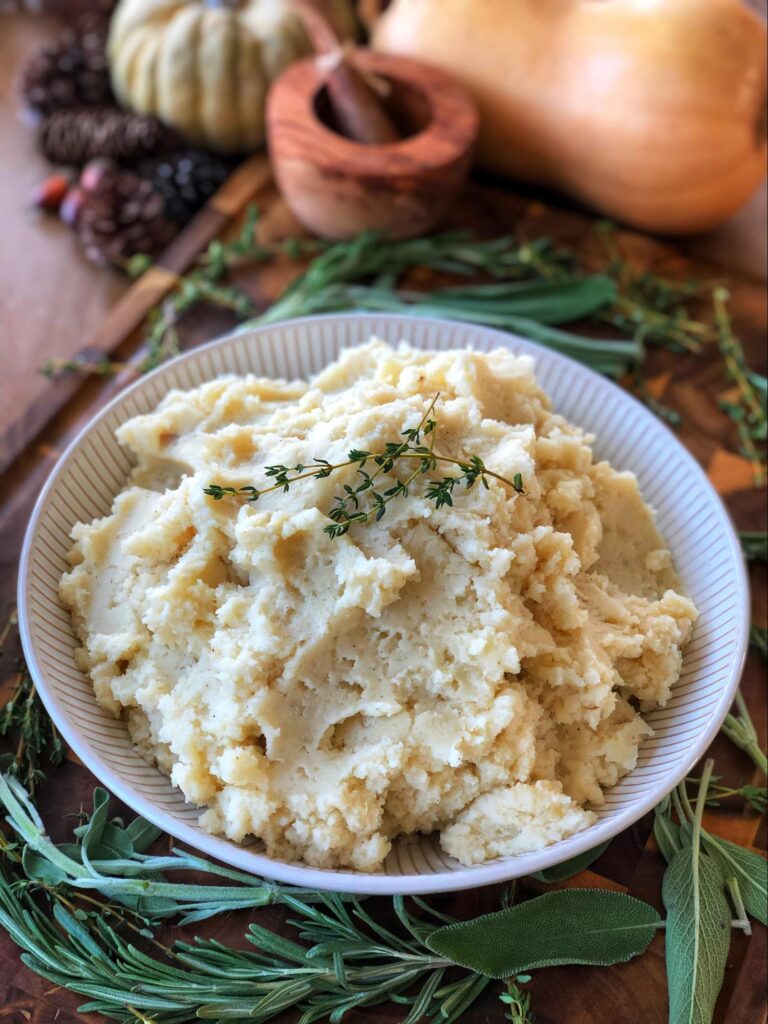 Ingredients:
6-8 large potatoes of your choice, I love yukon gold because you don't have to peel them!

2 tsp salt or to taste

¼ tsp ground black pepper

2-3 tsp garlic powder (omit if you don't like garlic)

½ - 1 ½ cups plant milk ( I like soy milk)
Instructions:
Place washed potatoes in an Instant Pot with 1 ½ cups of water and using the steam function, steam the potatoes for 30 minutes then release the pressure valve.  If you are not using an instant pot then simply cut the potatoes into fourths and boil until extremely soft.  Drain off the potatoes and place in a mixing bowl with a mixing attachment.  Begin to mix the potatoes and they will start to mash. Add the ½ cup of plant milk and start to add in the salt and garlic powder, tasting it as you go until you get to the taste you like, then add in the pepper.  If the potatoes seem too dry or you want them creamer then keep adding plant milk until you get the consistency you want. If you add more plant milk you may need to add more salt and garlic.  Enjoy hot with some Mushroom Gravy (This Recipe)
Servings:
Makes 6 Servings. 
For more of my plant-based recipes check out my cookbook: Plantifully Lean Cook Book
Check out this recipe on my Youtube Channel: Easy Thanksgiving Sides