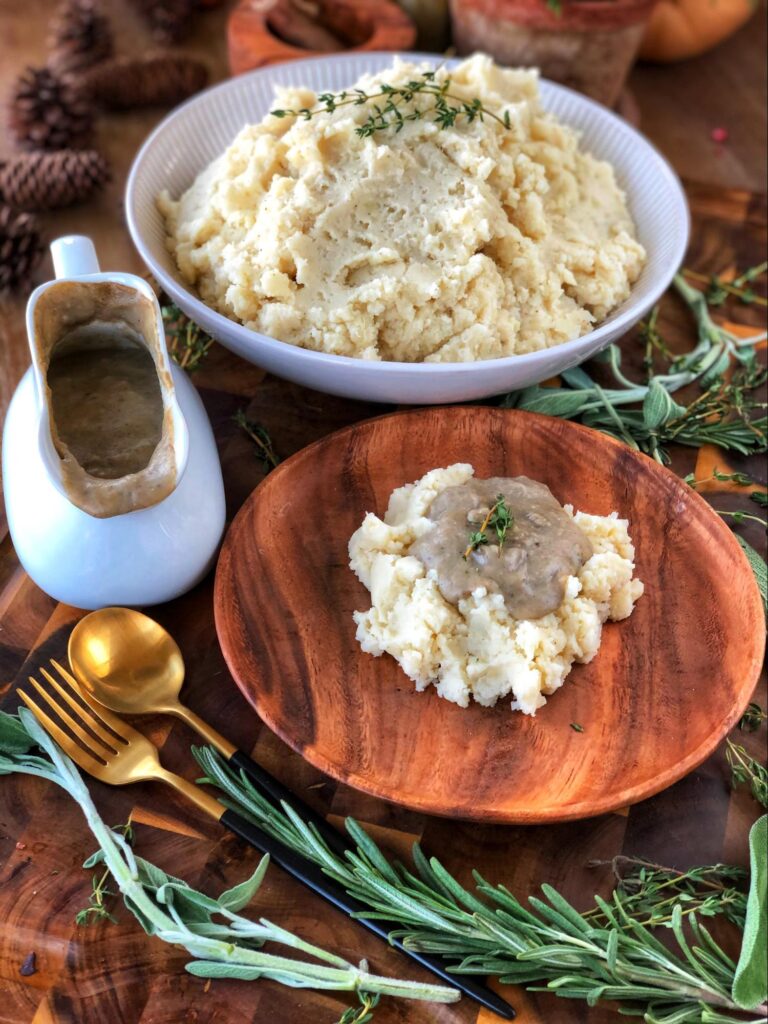 Ingredients: 
16 oz mushrooms chopped (optional)

½ cup flour 3½ cups plant milk (almond or soy)

½ tsp poultry seasoning

½ tsp garlic powder

½ tsp onion powder

½ -1 tsp salt (to taste) 

pepper to taste
Instructions:
In a pan sauté chopped mushrooms with a little water and garlic salt over medium high heat. In a bowl add plant milk and slowly whisk in flour, making sure there are no clumps. Once mushrooms are done cooking, slowly whisk in flour mixture and continue stirring for a few minutes until gravy thickens. Turn off heat and add all the seasonings and adjust to taste.
Servings:
Makes 4-6 cups (serving suggestion 1 cup).
For more of my plant-based recipes check out my cookbook: Plantifully Lean Cook Book
Check out this recipe on my Youtube Channel: Easy Thanksgiving Sides