Cornbread / Cornbread Waffles (GF Option)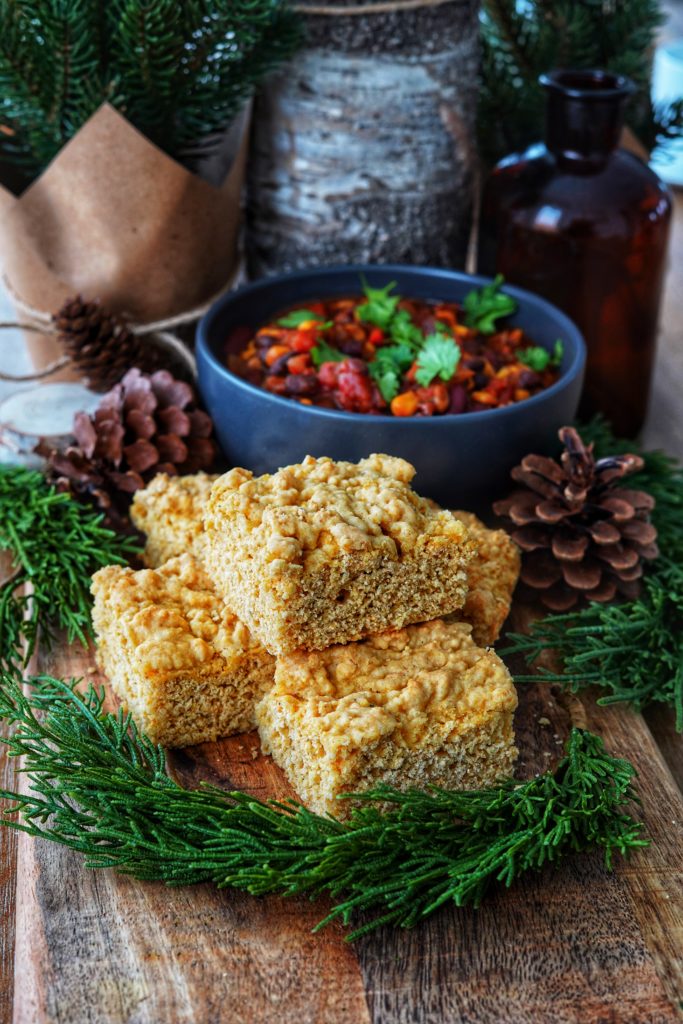 Ingredients:
1 cup flour (you can use GF flour)

1 cup yellow cornmeal

3.5 tsp baking powder

1 tbsp vegan egg replacer powder (I like this one

) 

1 tsp salt

½ cup maple syrup

⅓ cup apple sauce

¼- ½ cup water
Instructions:
Preheat oven to 350, or heat waffle iron. In a mixing bowl, combine the dry ingredients and mix well. Add the egg replacer powder with the dry ingredients, don't make the "egg". Then add the maple syrup and apple sauce and slowly mix, then slowly add in ¼ cup of water, then more if you need it.  This should look like a thick muffin batter. For bread, pour batter into an 8 x 8 silicone baking pan and bake in the oven for 18-20 minutes, do not allow it to dry out.  Let it cool slightly before cutting.  
For waffles, use a ⅓ cup measuring cup and scoop the batter into you waffle iron, you may need to lightly spray your waffle iron if it likes to stick. Put the lid down and cook the waffles for 5-6 minutes.  Enjoy topped with some of Nana's chili ! 
Servings:
Makes 9 bread servings or 7 waffles.