Fudgy Black Bean Brownies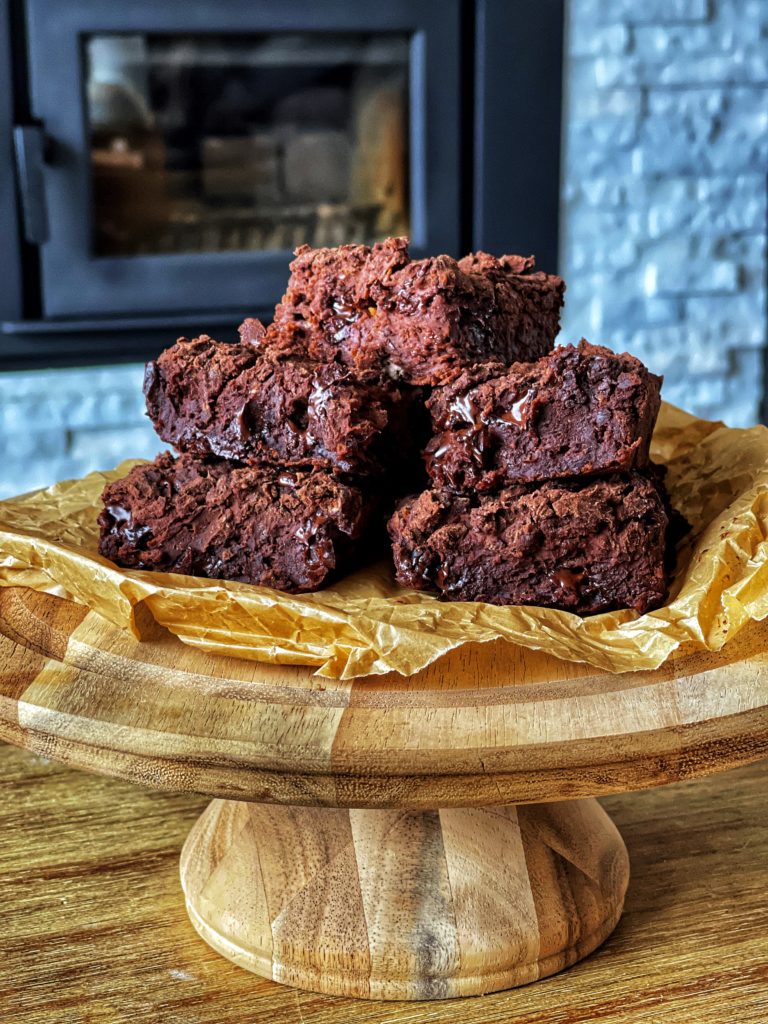 Ingredients:
2- 15 oz cans black beans drained and rinsed

½ cup cocoa powder

½ cup Flour (may use gluten free flour)

½ cup apple sauce

½ cup maple syrup

3 tbsp vegan powdered egg replacer or tapioca flour (just the powder, do not make the "egg")

2 tsp vanilla extract

1 tsp baking powder

½ tsp salt

½ cup dairy free chocolate chips
Instructions:
Preheat the oven to 375.  Put all the ingredients except for the chocolate chips, into a food processor.  Process until nice and smooth, then move the batter to a bowl.  Mix in the chocolate chips and scrape batter into an 8x8 silicone pan (I use this one). Place in the oven and bake for 30-35 minutes.  They will be fudgy, allow them to cool slightly before cutting and serving.
Servings:
Makes 9 servings.