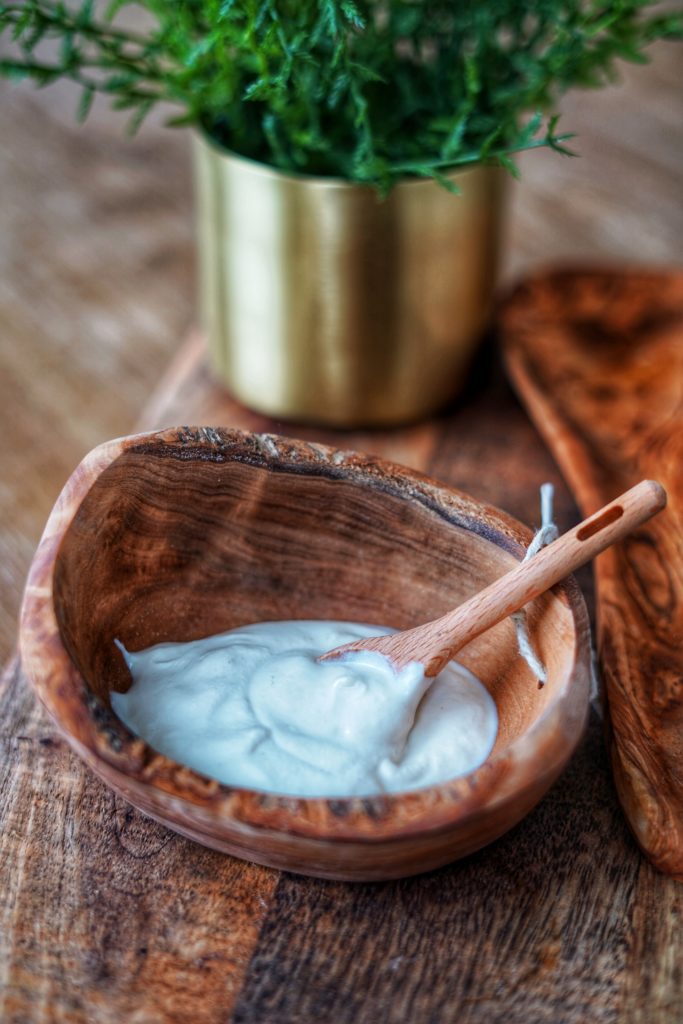 Ingredients: 
½ cup cashews soaked overnight

¼ cup water

1 tsp white vinegar

2 tsp lemon juice

¼ tsp salt

1 drop stevia or ⅛  tsp maple syrup
Instructions:
Soak cashews overnight in cold water, or cover with boiling water and let soak for 4 hours. After you have drained and rinsed the soaked cashews, place them in a small blender attachment with all the ingredients and blend until smooth.
Servings:
Makes 4 servings.