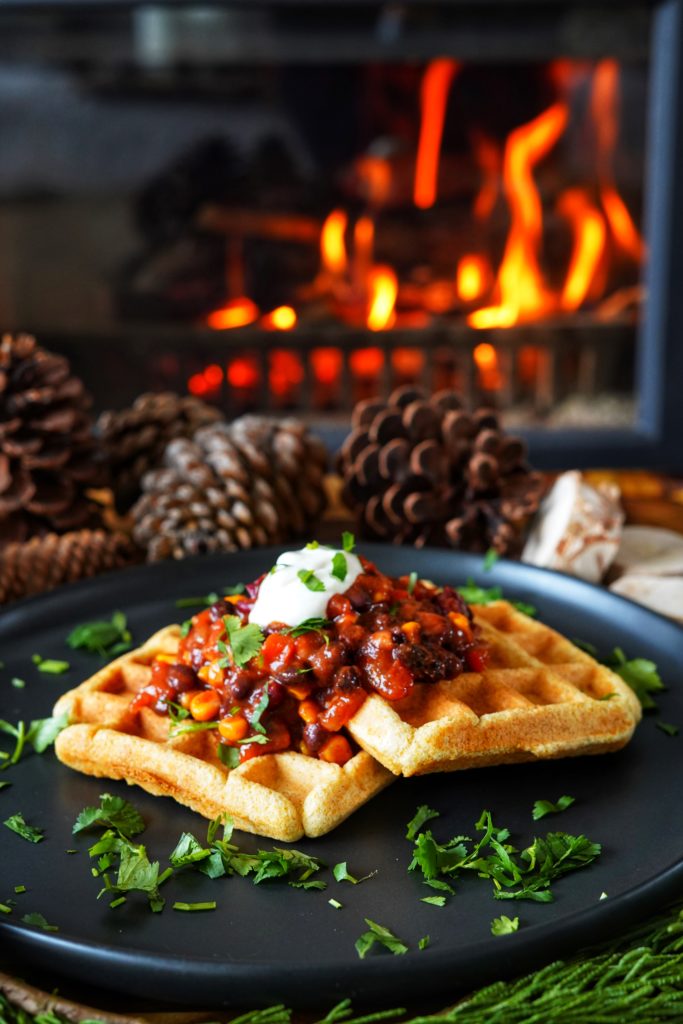 Ingredients:
1 small to medium onion diced

1 red bell pepper diced

2 tsp minced garlic

2 cans chopped tomatoes

1 can kidney beans (Do not strain) ( Like the beans by Eden Organic)

1 can pinto beans (Do not strain)

1 can black beans (Do not strain)

1 can of corn (drained)

½ cup ketchup or ½ cup tomato sauce plus 1-2 tbsp maple syrup

2 tbsp chili powder

½ tbsp oregano

1 tsp onion powder

1 tsp garlic powder

½ tsp liquid smoke (optional, still great without it)

1 tsp salt (or to taste)

Toppings:

Cilantro
Instructions:
In a large pot, water saute the onions, bell pepper, and garlic until soft.  Then add all the ingredients and allow to simmer for 30 minutes. Keep an eye on it and stir occasionally so the bottom does not burn. Top with cilantro and cashew sour cream.  Enjoy with Cornbread / Cornbread waffles.
Servings:
Makes 4-6 servings.