Sweet Potato and Mushroom Gnocchi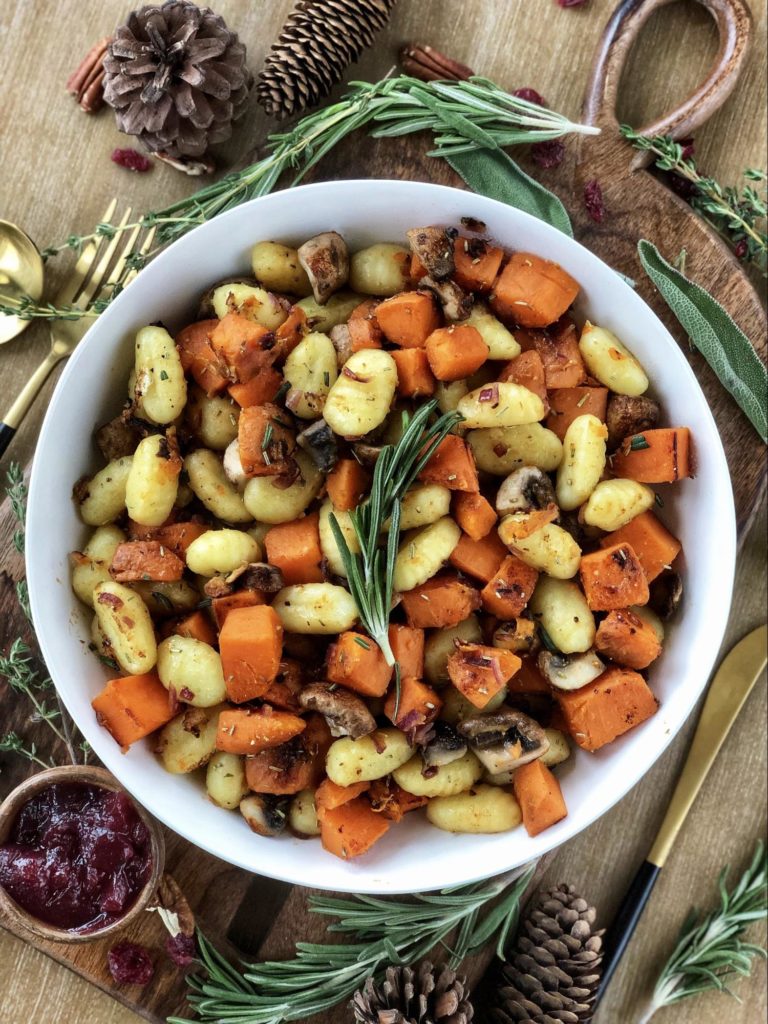 Ingredients:
¼ cup minced red onion

8 oz whole mushrooms quartered

2 cups cubed cooked sweet potato

1 - 16oz package gnocchi (can use gluten free)

½ tsp crushed rosemary leaves or to taste

Pepper to taste

Garlic salt to taste

*Canned jellied cranberry sauce.
Instructions:
Boil the gnocchi in water for 3 minutes then strain and set aside.  
In a pan over medium high heat, saute the onion and mushrooms with a little water until they begin to brown, about 8 minutes.  Then add the sweet potato and allow it to brown, mixing every minute or two for about 5 minutes (You may add a light spray of cooking oil to help the sweet potato not stick to your pan). Then add the gnocchi and you may need to add a light spray of oil to keep the gnocchi from sticking to the pan. Allow it to brown, about 3 minutes.  
Finally, season with garlic salt, pepper, and rosemary, adjust any seasonings to taste. Serve with cranberry jelly sauce and enjoy!
Servings:
Makes 4 Servings.
For more of my plant-based recipes check out my cookbook: Plantifully Lean Cook Book
Check out this recipe on my Youtube Channel: Easy Thanksgiving Mains