White Bean and Berry Salad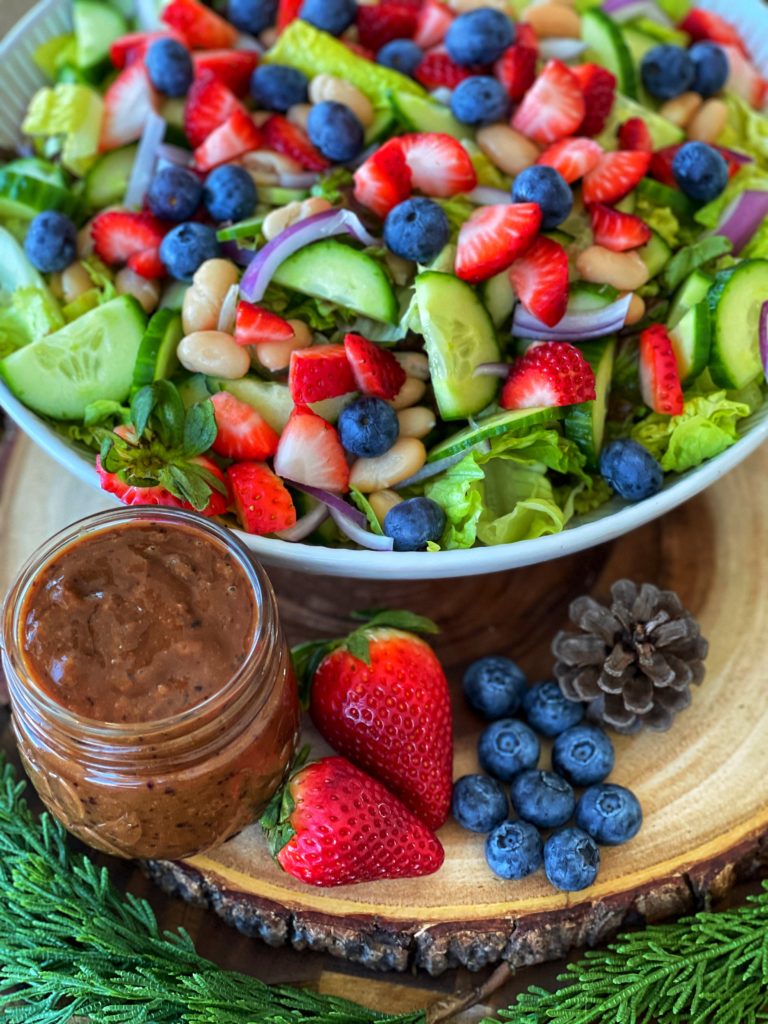 Ingredients:
6 cups greens of your choice

1 cup sliced cucumber

½ cup white kidney beans (drained and rinsed)

¼ cup sliced red onion

½ cup sliced strawberries

½ cup fresh blueberries
Dressing:
Blueberry Balsamic Vinegar (I like this one...Use discount code PLANTIFULKIKI)
Instructions:
Assemble your salad and dress with blueberry balsamic vinegar, or make the Blueberry Balsamic Dressing. Enjoy!!
Servings:
Makes 2-3 servings.