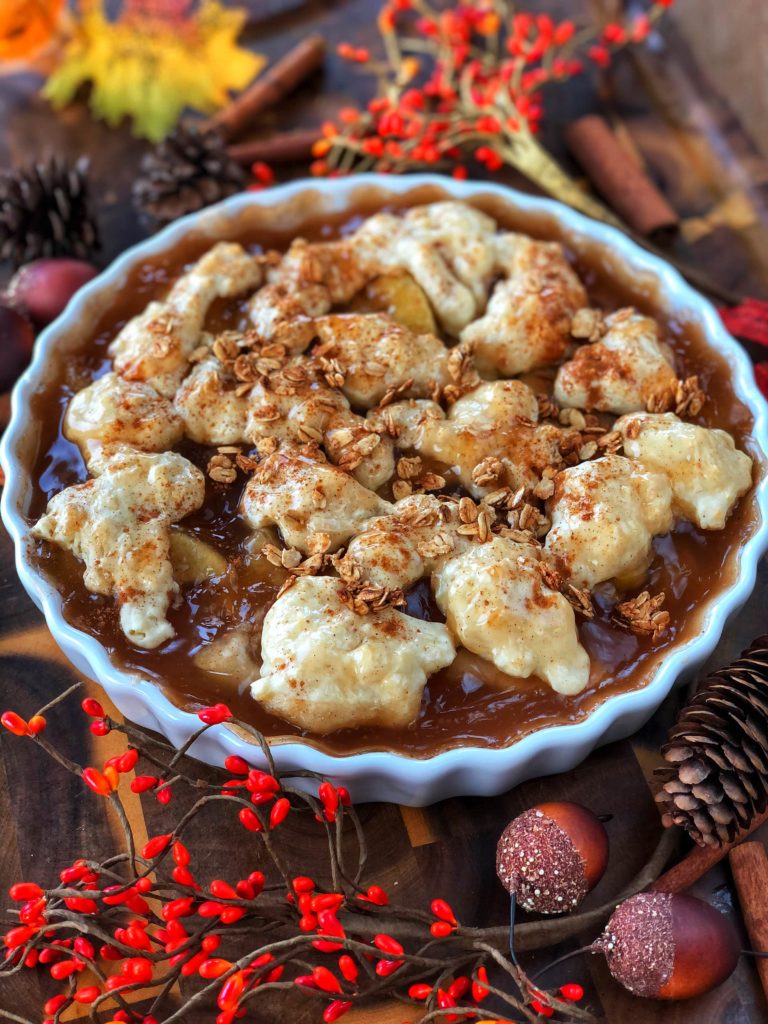 Ingredients:
2 - 21 oz cans apple pie filling

Pinch of cinnamon

Topping:

1 cup flour

1tsp baking powder

¼ tsp salt

¾ cup water
Instructions:
Preheat oven to 400.  In a deep pie dish add the 2 cans of apple pie filling.
In a bowl mix together the flour, baking powder, salt...then slowly mix in the water until you have a thick stick batter.
Spoon batter onto the pie filling.  Then sprinkle with cinnamon and place in the oven for 15 minutes.  Once the cobbler is done, take it out of the oven and with a pastry brush, brush some of the pie filling onto the cobbler topping to glaze it.  Allow cobbler to cool slightly before serving.
Servings:
Makes 6-8 servings. 
For more of my plant-based recipes check out my cookbook: Plantifully Lean Cook Book
Check out this recipe on my Youtube Channel: Easy Thanksgiving Desserts