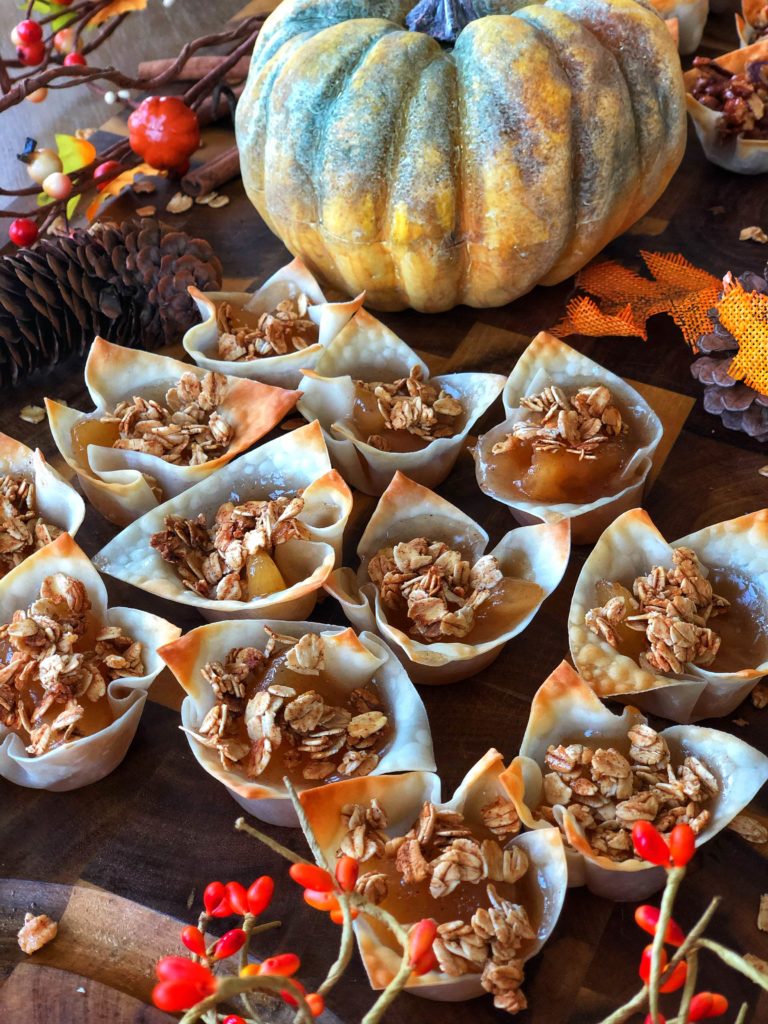 Ingredients:
½ can apple pie filling

½ cup rolled oats

1 tbsp maple syrup

¼ tsp cinnamon

3 vegan eggroll wrappers 
Instructions:
Preheat oven to 400. In a bowl mix the rolled oats, cinnamon, and maple syrup.  Spread oat mixture out on a parchment lined baking sheet, and bake in the oven for 10 minutes, watch carefully so they don't burn. Once done remove from oven and allow to cool.
Stack the 3 three eggroll wrappers and cut into 4 equal squares with a knife or pizza cutter.  Then place each square in a mini muffin pan to make little pie crusts. Fill each pie crust with a spoonful of apple pie filling.  Then lightly spray with oil (optional) to brown the crusts. And bake in the oven for 10 minutes.
*You may also bake the crusts separately then fill for a crispier crust.
Once the apple pie bites are done cooking, top with the oat topping and enjoy!
For more of my plant-based recipes check out my cookbook: Plantifully Lean Cook Book
Check out this recipe on my Youtube Channel: Easy Thanksgiving Desserts