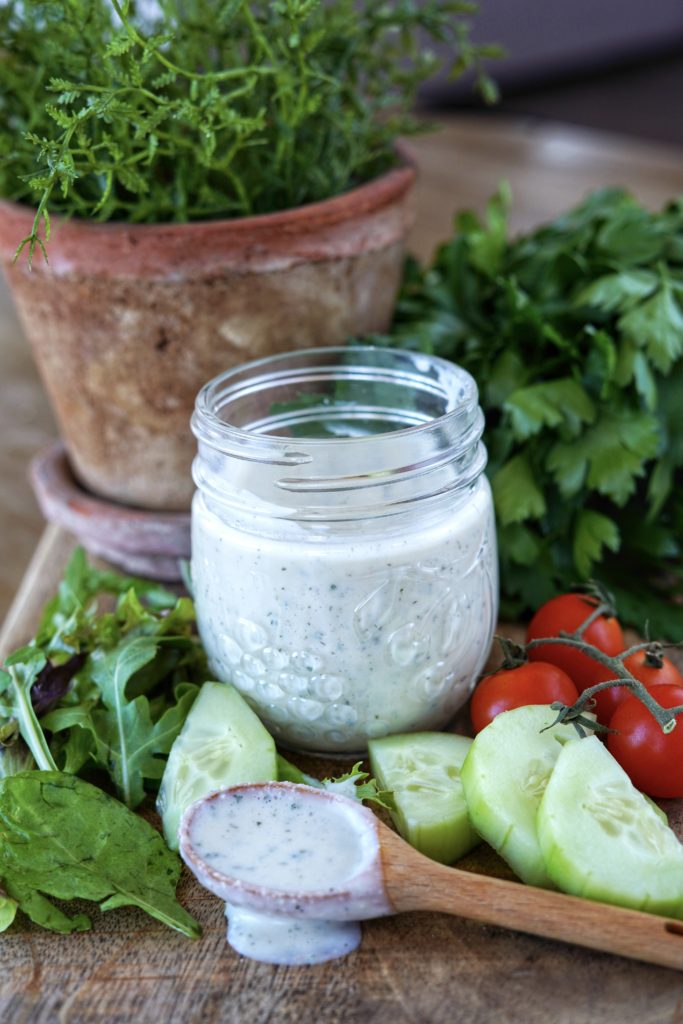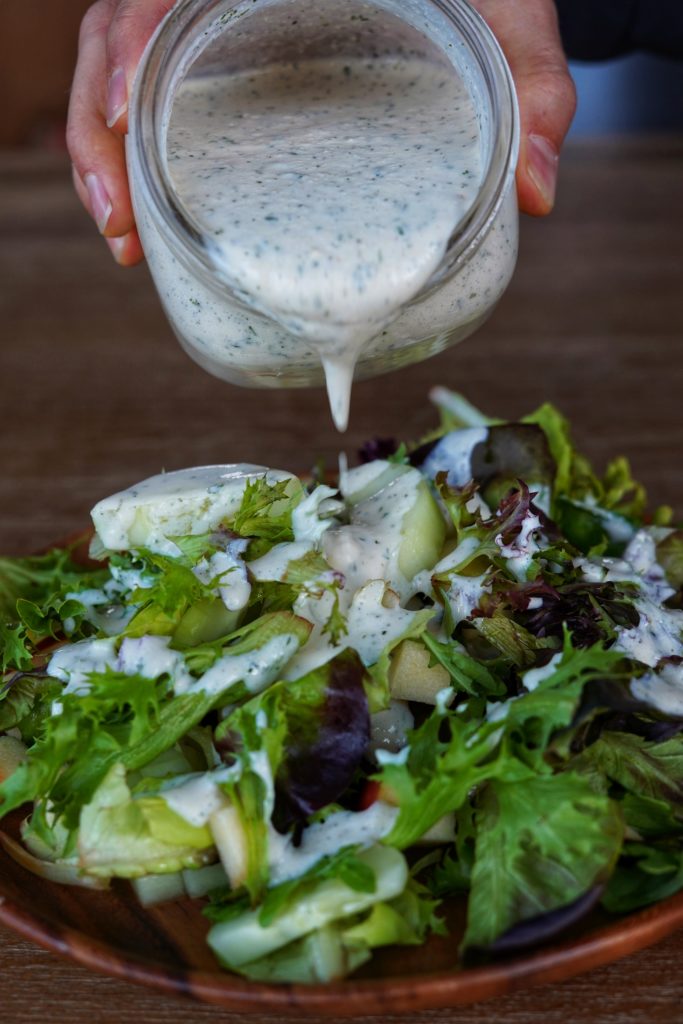 Ingredients:
½ cup raw cashews

1 cup plain unsweetened soy milk

2 tbsp white vinegar

1 ¼  tsp salt or to taste

½ tsp garlic powder

¼ tsp onion powder

1 tsp dried parsley

Pepper to taste

Pinch of dill (optional)
Instructions:
Place all ingredients except for parsley and dill (if using) in a small blender attachment. Blend until smooth and creamy, transfer to a small glass container with a lid and mix in dried parsley and dill if using. Adjust any seasonings to taste.
*For a thicker ranch just add less soy milk.