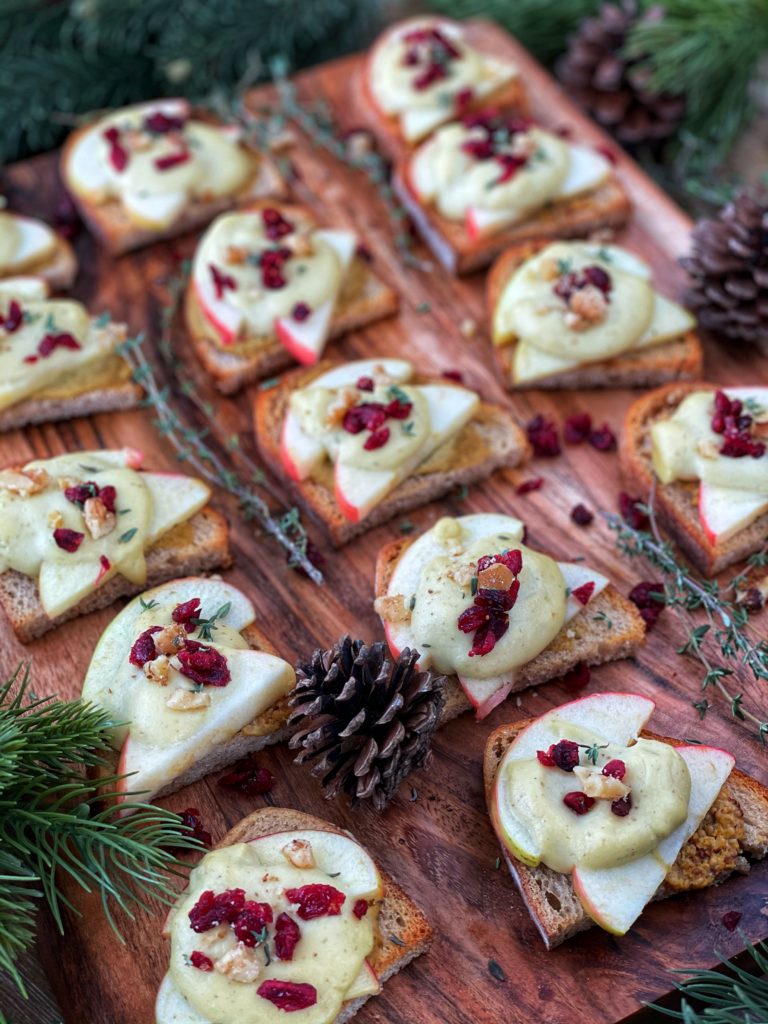 10 pieces of bread of your choice
Mustard of your choice, I like horseradish mustard or coarse ground
1 large honey crisp apple sliced
Sweetened dried cranberries
Chopped walnuts
Fresh thyme for garnish
Preheat oven to 400. Cut Bread into appetizer size, large enough to hold 2 slices of apples. Place bread on a baking sheet and you may lightly spray the bread with avocado oil (optional) and place in the oven for 3 minutes, then flip and toast for another 3 minutes. You want it lightly toasted.
Once lightly toasted, spread each piece with desired amount of mustard, then place 2 slices of apples on each piece. Top each piece with 1 tbsp of vegan brie sauce then place back in the oven for 5 minutes.
Once the crostini are out of the oven, top each piece with a few dried cranberries, a sprinkle of chopped walnuts, and a few fresh thyme leaves for garnish.
Makes 20 pieces.