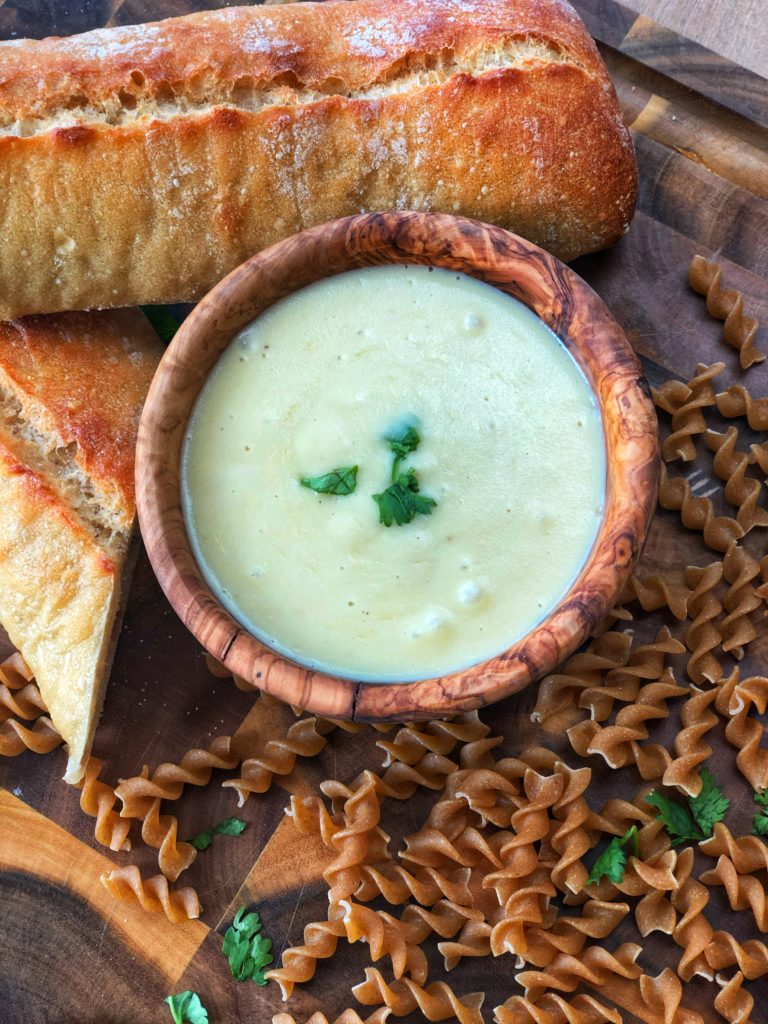 Ingredients:
3 cups peeled diced potatoes

½ cup raw cashews

4 tbsp nutritional yeast

2 tsp garlic powder

2 tsp salt

1 ¼ tsp lemon juice

2-3 cups hot water reserved from cooking the potatoes
Instructions:
Boil potatoes in a pot until soft, drain off water.  Save the water to add back into the cheese sauce.  Add all ingredients to a high speed blender, then add 2 cups of the reserved water and blend.  Add more of the reserved hot water to thin to desired consistency.
Servings:
Makes 6-8 servings.