Low Fat Strawberry Short Cake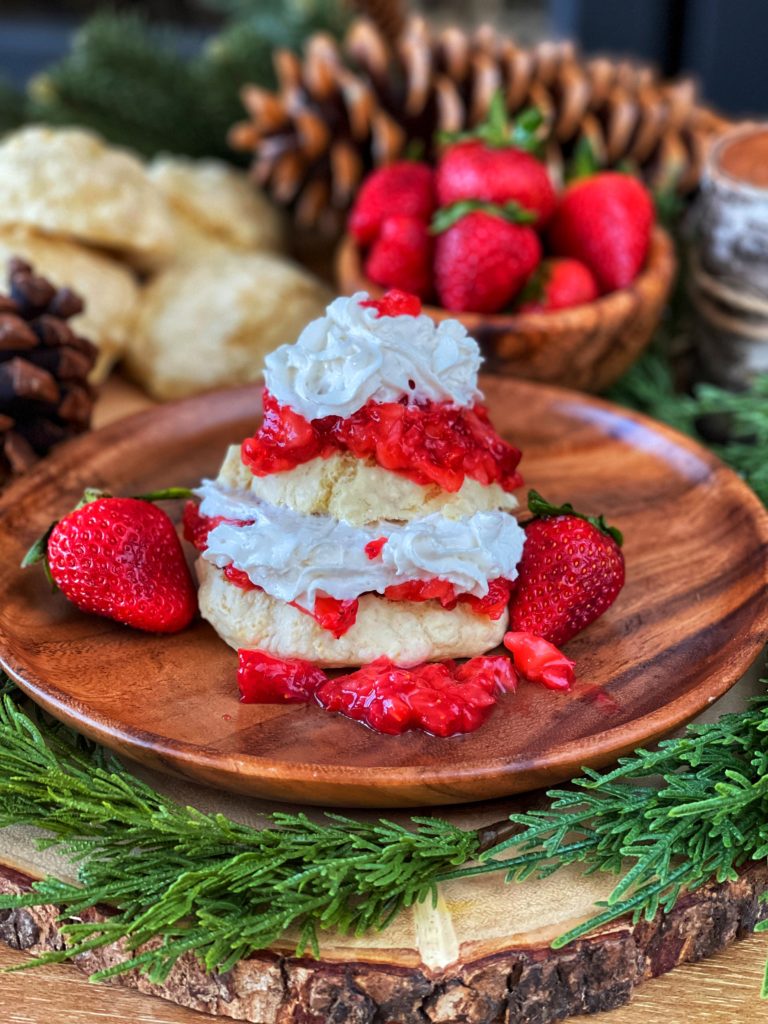 Ingredients:
2 cups flour (you can also use gluten free)

2 tsp baking powder

½ tsp salt

1 ½ cups of water

2 lbs strawberries chopped or blended

Dairy free whipped cream (I like the almond milk whipped cream sold at my regular grocery store)
Instructions:
Preheat the oven to 375.  In a bowl combine the flour, baking powder, and salt, mix to combine.  Add the water while slowly mixing the flour mixture with a spoon.  If you use whole wheat flour you may need a little more water. 
 Spoon biscuit batter onto a parchment lined baking sheet, batter makes 6-7 biscuits.  Bake for 15 minutes.  While the biscuits bake, wash and destem the strawberries. You can chop them or roughly blend them in a blender to use as the sauce.
 When the biscuits are done baking, let them cool slightly and then slice them in half.  Spoon strawberry sauce onto one half then top with some dairy free whipped cream. Then repeat the layer and enjoy!!
Servings:
Makes 1-2 servings.