Lemon "Custard" Sweet Potato and Berries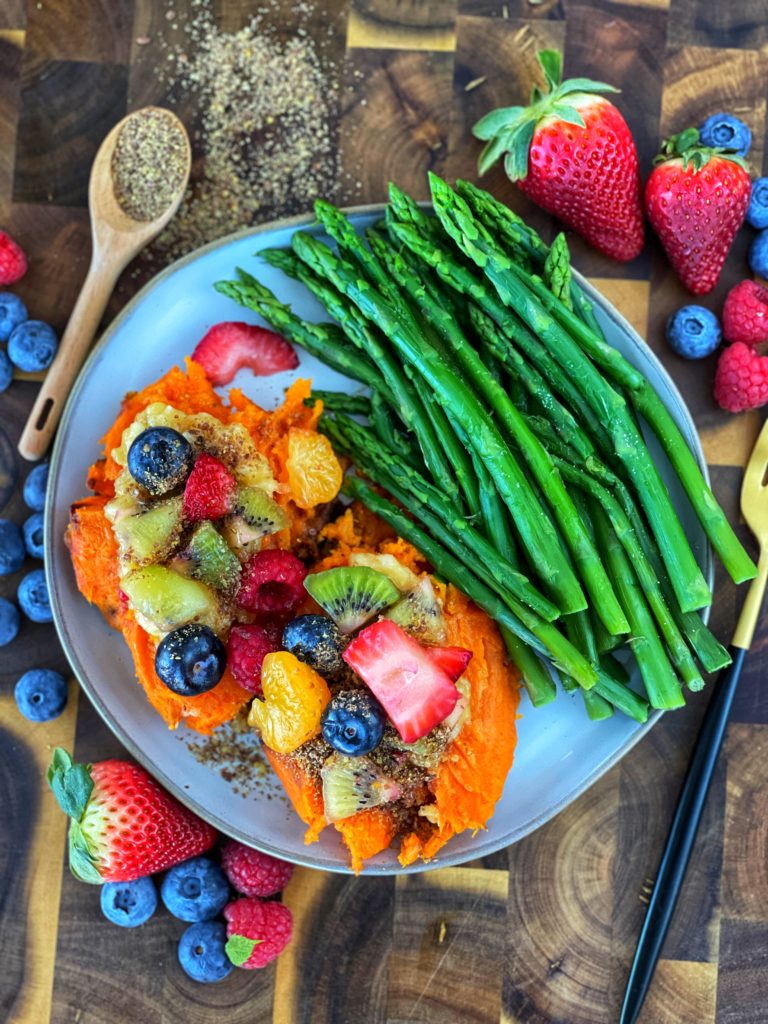 Ingredients:
1 sweet potato baked

½ banana mashed

¼ tsp lemon extract

1 cup mixed fresh berries

1 tsp ground flaxseed (optional)
Instructions:
Peel your sweet potato and slightly mash it up, then warm it up in the microwave.  In a small dish mash the ½ banana and mix in the lemon extract.  Spoon the banana mixture over the sweet potato and top with fresh berries or any other fruit you enjoy and sprinkle with ground flaxseed. 
*I like to bake several sweet potatoes for the week and keep them in the fridge so they are ready to use when I need them
Servings:
Makes 1 serving.